20 Short Perennials That Bloom All Summer
Do you want to have a garden that has flowers blooming all summer long? If you do, then you should consider planting some short perennials and shrubs. 
Keep reading to find out about the best short perennials that will bloom all summer long.
1. Phlox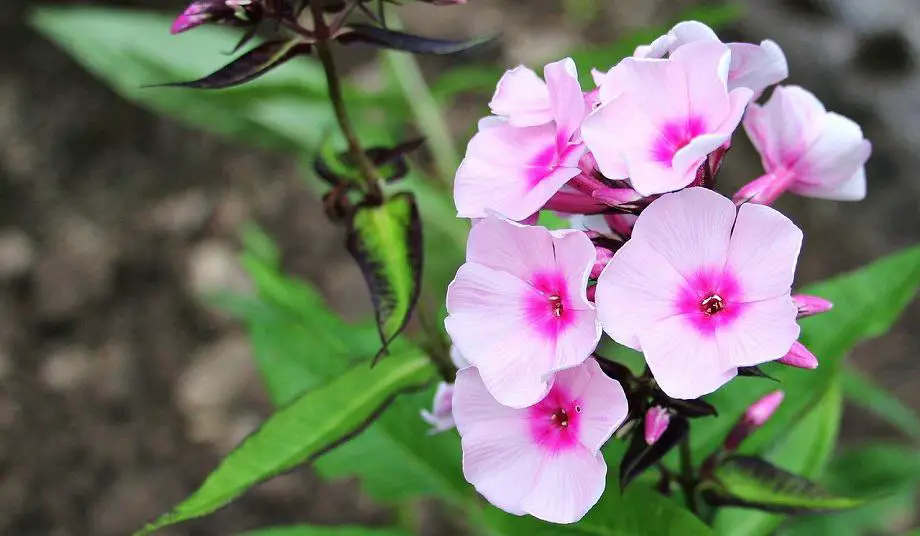 Phlox paniculata is an erect, herbaceous perennial with opposite, simple leaves on slender green stems that grows about 120 cm tall. The flowers are 1.5–2.5 cm in diameter, with a strong fragrance.
Phlox blends well with other perennials and blooms for a long time in the summer. Garden phlox, regardless of blossom color, attracts hummingbirds and is an excellent choice for a bird garden.
It requires evenly moist, well-draining soil. However, lighting requirements vary with species. To keep the soil wet and control weeds, apply a thin layer of compost and a 2-inch layer of mulch around the plants each spring. 
You should also remember to water this plant regularly during the summer.
2. Perennial Geranium
Perennial Geranium comes in a variety of shapes, sizes, and colors. This plant has several hundred species, making it easy to find one suitable for your needs, no matter the condition or size of your yard. 
They are adaptable plants and can grow well both under the sun or in the shade. However, most varieties of the Perennial Geranium grow well under a shade, but the only downside is that they usually do have fewer flowers. 
Perennial Geraniums need well-drained soil to thrive.
3. Lavender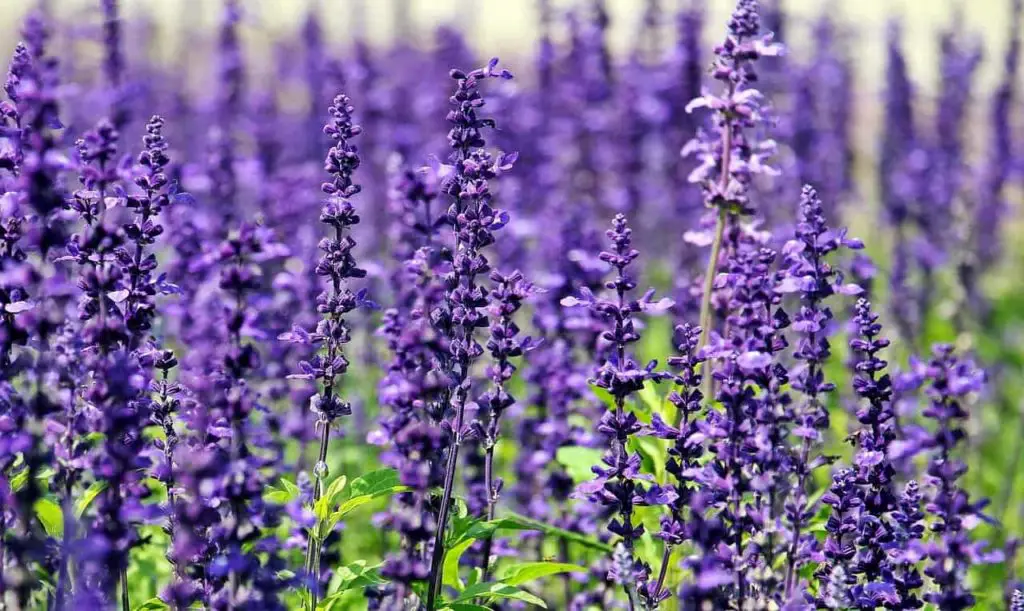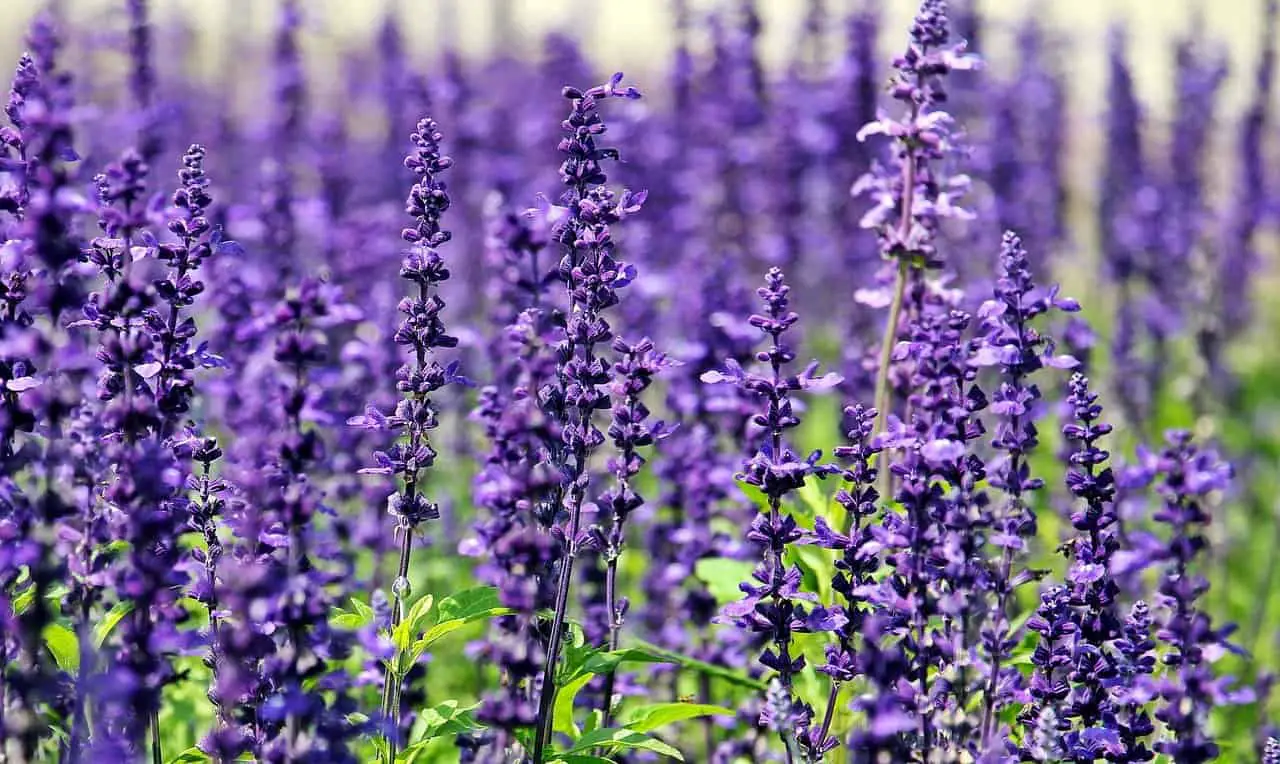 Lavender is a Mediterranean perennial plant with a pungent smell. In summer, its gray to green foliage remains evergreen throughout the season, and the plant thrives in even the harshest of garden conditions. 
It is best to plant lavender when the soil reaches 60 degrees Fahrenheit.
Lavender grows well in a wide range of soil conditions, from weak to fertile. Choose more prominent, more established plants if you are planting in the fall to ensure their survival through the winter.
4. Stella D'Oro
Stella D'Oro (Hemerocallis Stella D'Oro) is a low-maintenance, long-flowering garden plant.
Its golden-yellow blooms are 10-12″ tall, and they have arching grass-like leaves, making them ideal for planting in groups or along a path.
Stella D'Oro thrives in areas with six or more hours of sunlight every day. In scorching areas, some midday shade is beneficial. While they will tolerate partial shade, fewer flowers should be expected.
5. Ice Plants
Ice plants are perennials that bloom in the summer and have brightly colored flowers. The term "ice plant" comes from the plant's microscopic hair, which reflects light in a way that mimics ice crystals. 
The foliage is mushy and succulent-like, and it darkens when the temperature drops in the fall. Many varieties of ice plants are evergreen in warm climates.
Depending on the type, ice plants can be anything from a spreading ground cover to a bushy subshrub. Spring is when they bloom most, and they often bloom again later in the growing season.
6. Dianthus Flowers
Dianthus Flowers are members of the carnation family and are distinguished by the spicy fragrance that their flowers emit. Dianthus plants are hardy annuals, biennials, and perennials commonly used in borders and potted displays.
When planting dianthus, wait until the frost has gone, then you can grow them at the same level as they were in the pots, with 12 to 18 inches (30-46 cm) between the plants. Mulches shouldn't be used near them.
To keep the foliage dry and prevent mildew spotting, water them just at the base of the plant.
7. Sea Holly Dwarf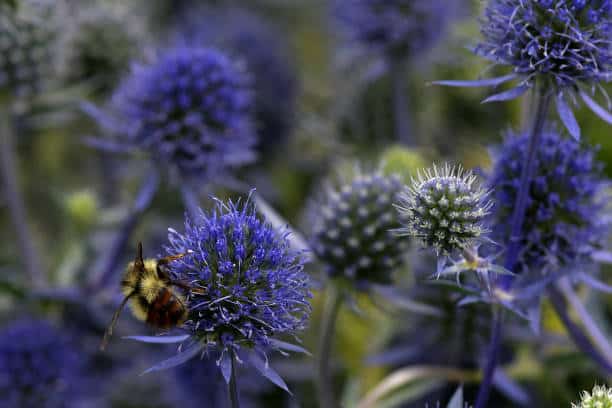 Sea holly Dwarf is a compact perennial that blooms in the summer with a profusion of spiky, egg-shaped, purplish-blue flower heads.
They bloom on silver-blue stems that rise above the rosette of smooth-textured leaves at the base. Florists, gardeners, bees, and butterflies love it for its smooth texture, unusual color, and long-lasting blooming.
This one-of-a-kind dwarf Sea Holly is perfect for the front of a sunny border or in pots with other plants.
Sea holly is one of the most useful medicinal plants. 
It is believed that this plant can cure or repel rattlesnakes. 
8. Periwinkle
Often found creeping down steep hillsides, the common periwinkle plant (Vinca minor) provides a flourish of green on barren places. In addition, erosion is controlled very well by these plants. 
Periwinkle is another name for creeping myrtle or creeping vine. As a ground cover, periwinkle is most commonly used.
 It is also used extensively as a spreading shrub in zones 4 through 8.
During April and May, periwinkles bloom on the foliage, giving the plant its name. Some of these plants have variegated foliage, while others have colorful blooms.
9. Perennial Violas
Perennial violas have a similar appearance to pansies. They have the advantage of coming back year after year, providing early-season color to the garden as well as a lot of curb appeal early in the season when few other plants are blooming. 
Perennial violas come in various colors and have a delicate, old-fashioned vibe, making them perfect for cottage gardens. These low-growing spring flowers are ideal for the front of the border or along walkways and sidewalks because of their low growth.
They can be grown in full sun or partial shade (at least 6 to 8 hours per day). In the shadow, most types grow well, but they don't bloom as desired. 
Perennial violas should be watered just enough to keep the soil moist but not wet. 
Although these spring-flowering plants can withstand some drought, they look and bloom best when they are watered regularly.,
10. Alyssum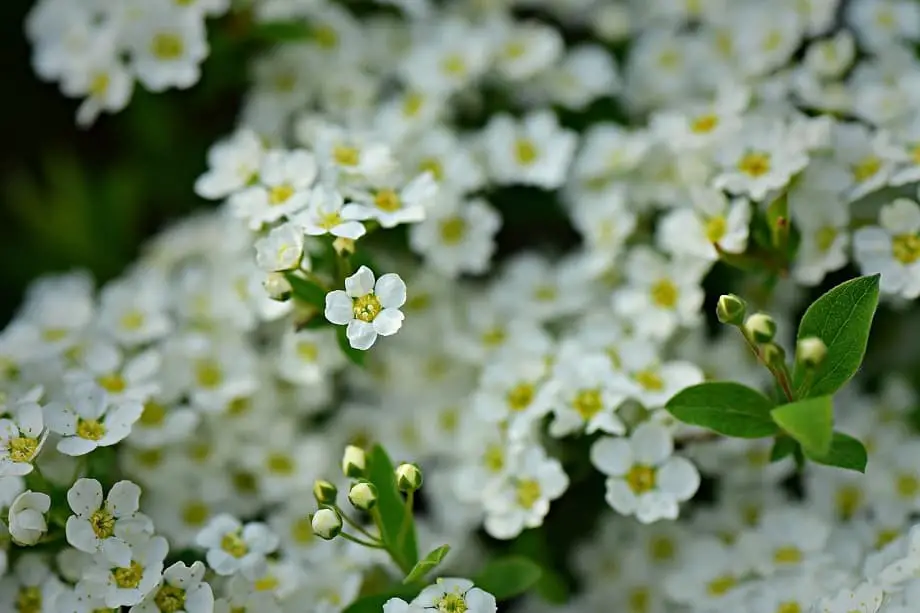 During the summer, this perennial plant is covered in tiny, delicate blossoms. The plants stay small and spread out like a mat, reaching a height of 4 to 6 inches and a width of 6 to 9 inches. The most common color of Alyssum blossoms is white, but it also comes in pink and purple tints.
Many gardeners treat it as a cold-hardy annual, even though it is a perennial. 
It requires well-draining soil and can grow in either full or partial sun.
11. Bellflowers
Bellflower is a genus of over 300 annual, biennial, and perennial plants that come in various colors and sizes. 
Over the seasons, the plants will spread, and the lower-growing kinds make a good ground cover. 
The majority of bellflowers bloom in July and continue to bloom until frost.
Bellflowers thrive best in USDA plant hardiness zones 4 and higher, but with appropriate protection, they can grow in zone 3. They are cold-hardy plants that make good specimens in colder climates.
These plants, once established, can withstand periods of drought. For the best bloom production, they need full sun and well-drained soil with moderate moisture. Bellflowers can be grown in soil with any pH, including acidic soil.
12. Nierembergia
Nierembergia, sometimes known as cupflower, is a low-growing annual with elegant foliage and masses of star-shaped flowers in purple, blue, lavender, or white, each with a deep purple center. 
Growing Nierembergia plants is simple, and so is caring for them.
Nierembergia cup flowers look great in a garden walk or border. Still, they really sparkle in a container or hanging basket, where the petals and feathery foliage can dangle over the side.
13. Verbena
The plants grow between 6-10 inches tall, and their flowers and furry foliage are attractive. They come in various colors, including white, pink, red, and purple, with many having a different colored bloom center. 
The blooms last from mid-summer to the end of the season.
This perennial requires at least 6 hours of direct sunlight per week. It doesn't care about the oil components, but it does need to drain well. It thrives in USDA plant hardiness zones 2 through 8, making it an extremely cold-tolerant plant.
14. Midget Pincushion Plant
The dwarf variety of Pincushion plants grows to a height of 1 and 1/2 feet, which is less than the taller varieties. This plant is known as Knautia macedonica in Latin. Despite its vivid green foliage, it is pinnate. It blooms late spring to early fall with ruby red, round blossoms.
Generally, this perennial performs best in USDA zones 5 through 8. When exposed to the sun, it works best, but wind protection is necessary. To maintain its health, it requires nutrient-rich soil that drains well. 
Moisture should not saturate the soil. 
Drought can occur once the plant is established.
15. Blanket Flower 
Do you want a color that lasts? The Blanket flower is a perfect choice. During the summer months, gold, red, and brown flowers bloom. These flowers continue to bloom well into the fall.
The poorest soil conditions won't kill blanket flowers so that they can flourish even in full sun. 
Avoid clay soil. 
Wildflowers do well as borders because they are drought- and heat-tolerant. It will grow to a height of 18 inches by a width of 24 inches when fully mature.
16. Black-Eyed Susan 
The Black-Eyed Susan can cope with drought once established but blooms best when watered during dry spells. You should water your flowers extra when it gets hotter during the summer if you want the display to be spectacular. 
The black-eyed Susan can grow up to three feet tall and two feet wide.
Summer and early autumn flowering periods are significant, but so is the abundance of flowers. To prevent powdery mildew infestations, thin out your flowers frequently. Use a fungicide to destroy powdery mildew.
17. Becky Shasta Daisy
A nostalgic look through the past reveals that the word "daisy" was once spelled "day's eye"; the name refers to the sun, which captures the ambiance created by this plant quite well. 
Daisies are likely to brighten your day, so choosing one is not difficult. 
This classic flower has more to offer than just beauty. A genuinely outstanding cultivar of Shasta daisies, Becky Shasta daisies (Leucanthemum * superbum 'Becky') are tough plants, displaying resilience, endurance, and delicate appearance belied by their strength. 
Blooms appear between July and September on plants up to four feet tall.
18. Russian Sage
Perovskia atriplicifolia (Russian sage) blossoms comparatively tiny for such a tall plant. The attraction of this plant comes from the wispy blooms, which make up for the lack of bloom size here. 
Showy yet tasteful, this perennial blooms for a long time. Though they may sprawl, plants grow to about 5 feet tall. 
The blooming period is between July and October.
19. English Lavender
The scent of lavender is not only beautiful, but it is also highly accessible. Potpourris, sheets, and sachets provide a nice touch to a home. 
English lavender has intensely fragrant leaves as well as flowers.
Nevertheless, even those not interested in such domesticity grow lavender plants due to the sense of class they bring to a landscape. From June to August, English lavender (Lavandula angustifolia) blooms on plants as tall as two to three feet.
20. Yarrow
The herb plant called Yarrow (Achillea millefolium) blooms from June through September on tall stems that reach two to three feet high. Flowers come in various colors in the species, but these can also be found in cultivars. 
Before the modern age, yarrow was used widely as a disease-fighting herb. 
The majority of us are now interested in yarrow primarily because of its beauty and low maintenance. 
Every three to five years, divide the plants. 
The bloom period can be extended by deadheading spent flowers. It is because of this that yarrows are scientifically known as Achillea.
21. Clematis
Clematis plants are commonly grown in gardens because they're perfect for filling vertical space. They require at least six hours of sunlight a day. 
Pruning techniques vary by plant type.
In general, you should prune right after flowering in the summer and right before blooming in the spring.
22. Rose of Sharon
Do you want easy-to-care-for flowers in your garden? Rose of Sharon is a great choice. 
In late summer, this shrub blooms and requires minimal pruning. 
It loves the sun and possesses a good drainage system.
Final Thoughts
We hope you have found this article helpful. Of course, these are only a few examples of the short perennials that bloom all summer. There are many types of these flowers in local nurseries and garden centers.