31 Plants to Grow in Your Greenhouse
As Francis Bacon said: "Gardening is the purest of human pleasures." If you've been dabbling in gardening, or even if you are just getting started, having a greenhouse kit is one of the best choices you'll make. No matter what type of greenhouse you have, you'll reap all the benefits this structure brings to your home. 
 Greenhouses make the most out of the sunlight you receive no matter your region. You'll be able to enjoy a bountiful harvest any time of the year. We've compiled a list of the best greenhouse plants you can start growing to create a more sustainable lifestyle for your home.
The Best Greenhouse Plants
Herbs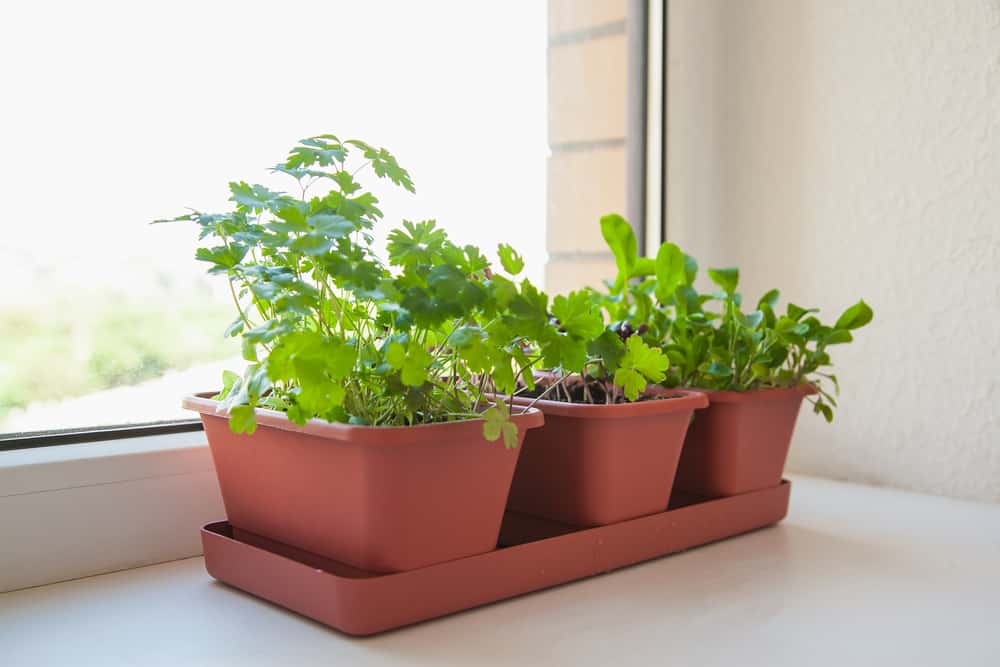 Herbs are a staple in any home. They are very healthy and have many uses that will enhance your food and your health. Using a greenhouse to grow herbs is a very effective method because these plants are very delicate. 
In the greenhouse, you'll be able to control the elements and provide just the right amount of shade, heat, and moisture. Your herbs will be protected from extreme weather conditions, and you'll be able to grow an abundant crop earlier and later in the season.
Leafy Greens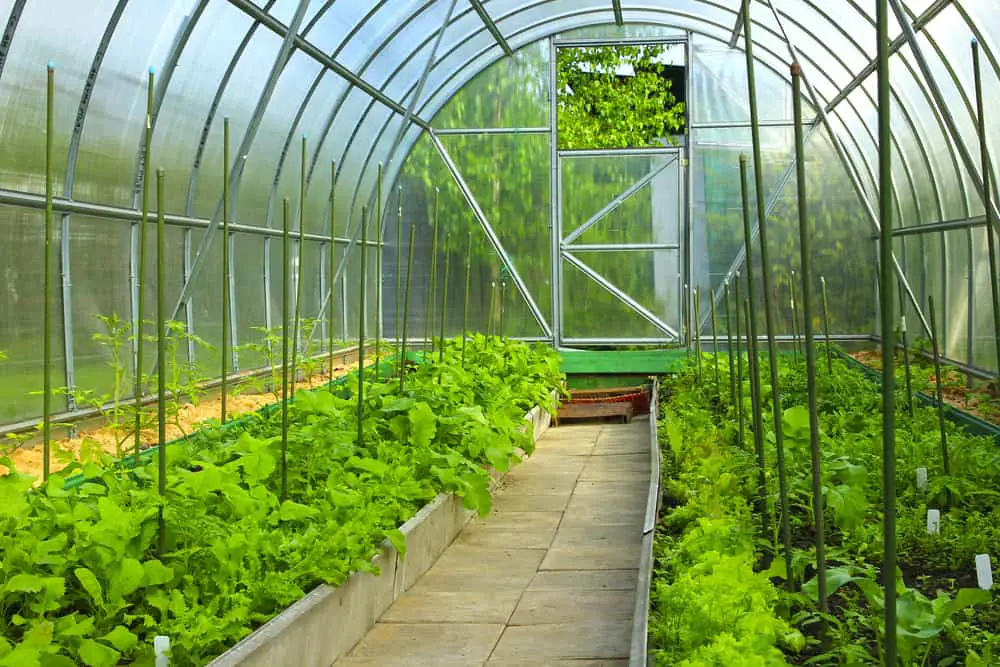 Another home staple is leafy greens; they contain some of the best daily sources of nutrients and must be regularly consumed. Like herbs, leafy greens also tend to require gentle care. Greenhouses may be used to grow in various mediums such as soilless hydroponic systems or regular soiled growing beds.
Microgreens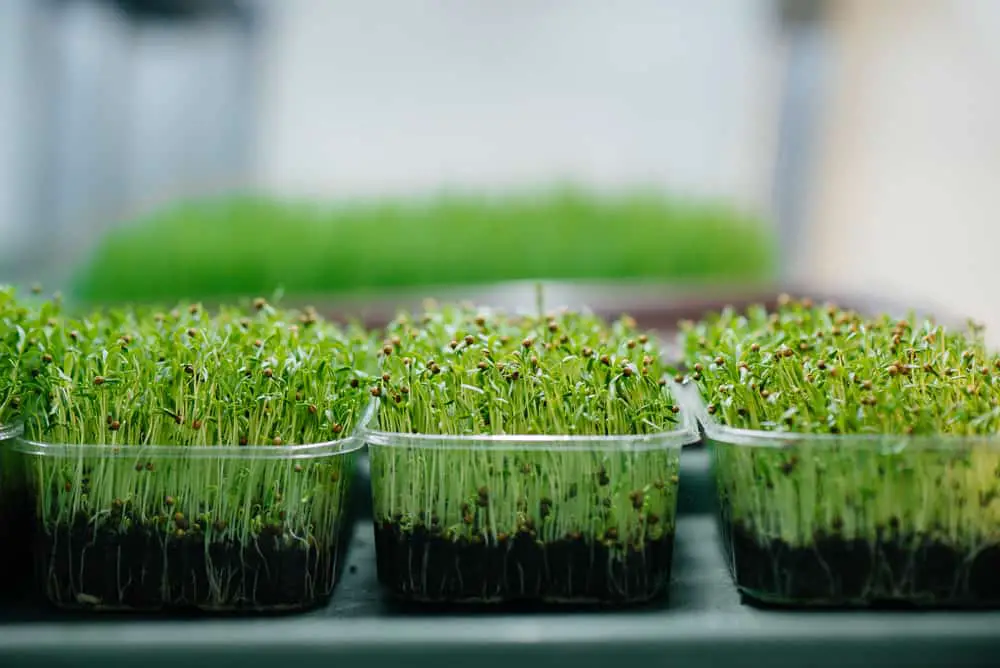 Another delicate project perfect for greenhouses is sprouting microgreens as they cannot be exposed to freezing temperatures. They do need a bit of moisture, ventilation, and mild heat. If you're able to keep your greenhouse heated, it will be a perfect growing environment for these little nutritionally-packed beauties.
Raspberries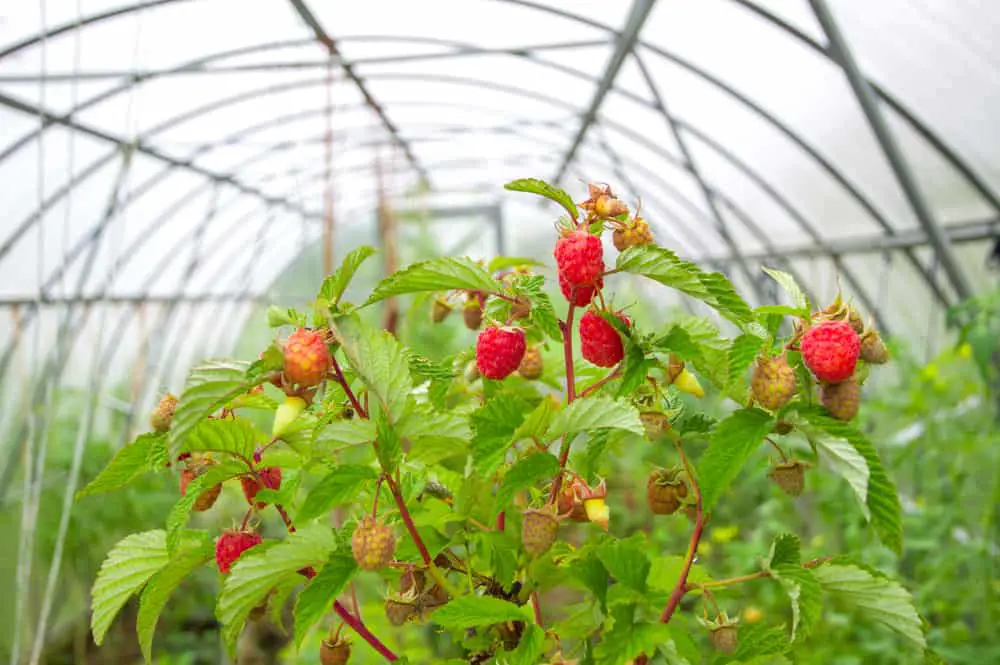 You'll be able to grow these types of berries during any season of the year. These crops can handle cool temperatures. However, the perfect greenhouse temperature should be approximately 70 degrees. The correct watering method is important for raspberries.
They do much better with a drip irrigation system when planted in pots. Using an overhead watering method can cause them to rot. Once you harvest, you can eat them fresh, freeze them, or make them into delicious jams. 
Grapes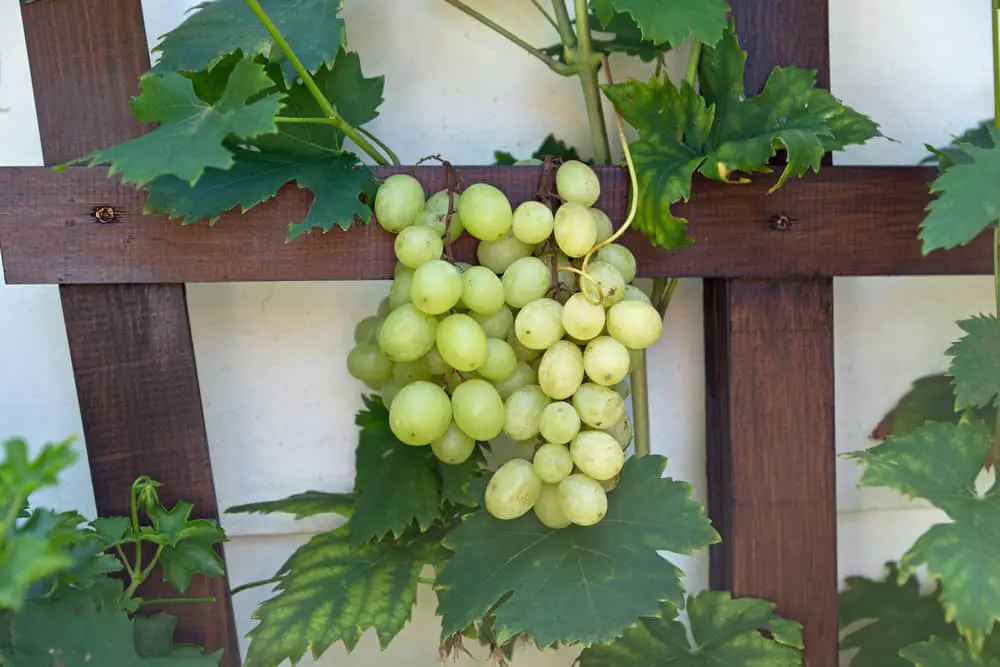 Surprisingly, you don't need a vineyard to grow grapes! You'll be able to produce a consistent crop every year simply by following simple steps that include proper watering, training, pruning, and fertilizing. 
Depending on the house of your greenhouse, you can grow as many vines as you would like. You'll be able to get a sufficient yield from only one vine. Harvesting brings a lot of ideas, from making wine to using the leaves in recipes. 
Anise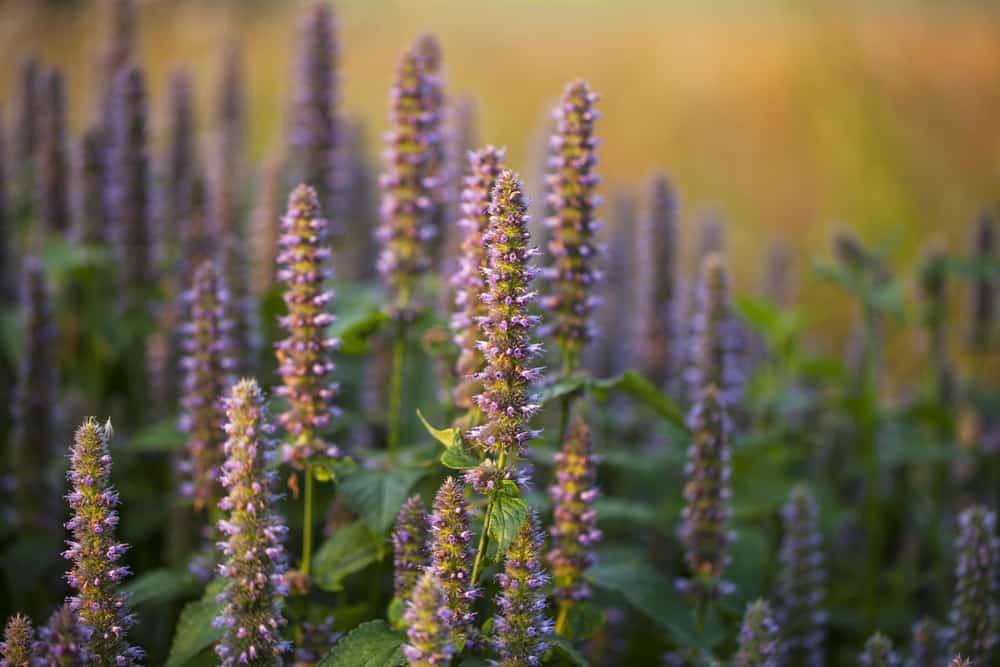 Anise is a great ingredient to have around to create delicious aromatic creations. It is compared to caraway, fennel, or licorice. The plant only grows about 24 inches tall, making it great for occupying a small space in your greenhouse. 
They grow inside the greenhouse all year long, preferring full daylight.
Tomatoes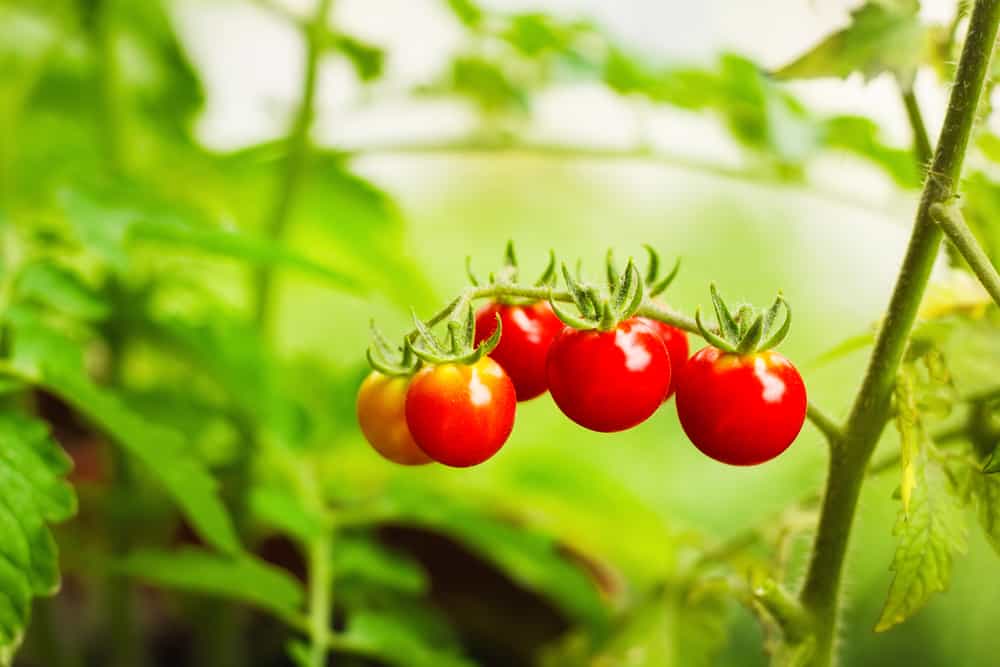 A garden wouldn't be complete without tomatoes. They perform well all year, as long as the temperature in your greenhouse is warm. 
Be sure to place them away from peppers as they can cross-pollinate. Tomatoes need plenty of water and require minimal effort.
Mushrooms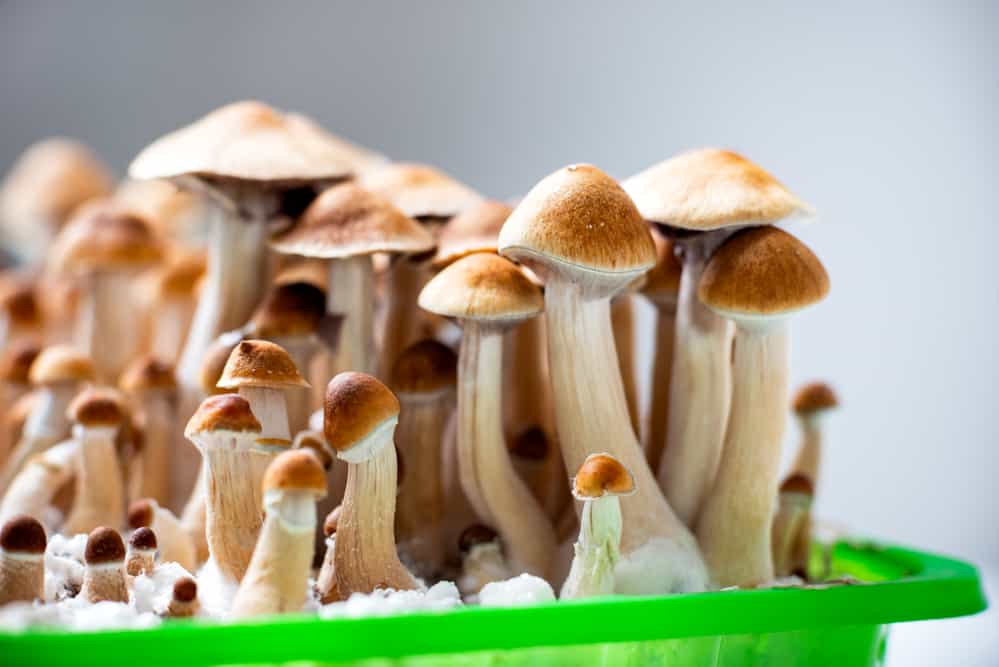 This is a very easy-to-grow crop. Mushrooms provide an earthy flavor to your dishes and are full of antioxidants, minerals, and protein. It is essential to learn as much as possible about growing this item to ensure you create a quality product. 
They grow best in a cool and dark area of the greenhouse, making it a perfect winter project.
Garlic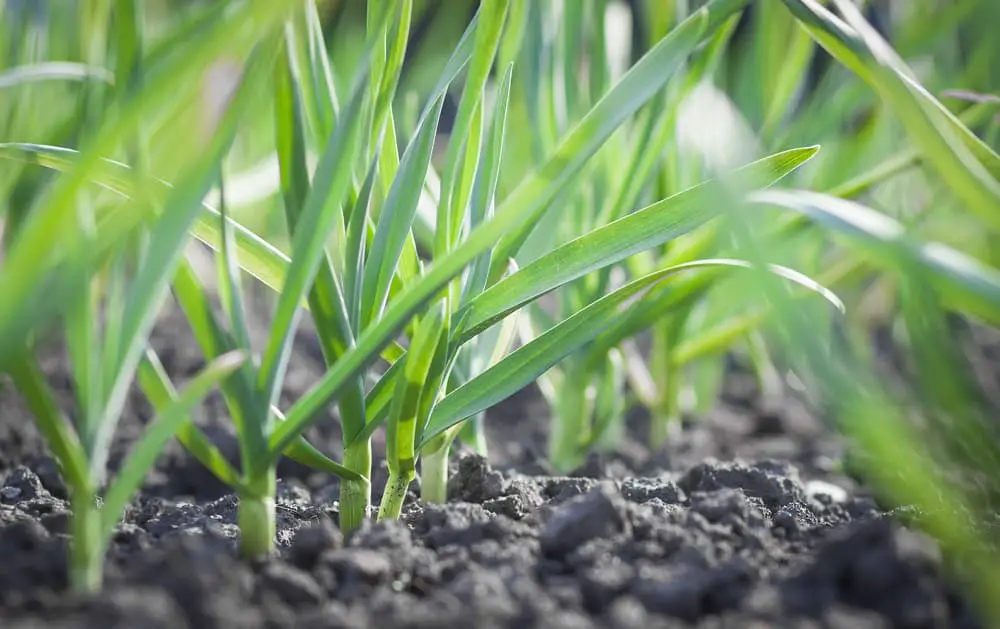 If you have a heat source in your greenhouse, you'll be able to grow garlic all year long. Garlic is considered one of the easiest and most efficient crops to grow. You can easily grow 10 to 12 crops from one garlic bulb. 
When planted in a greenhouse, you don't have to wait around for the right time of the season.
Catnip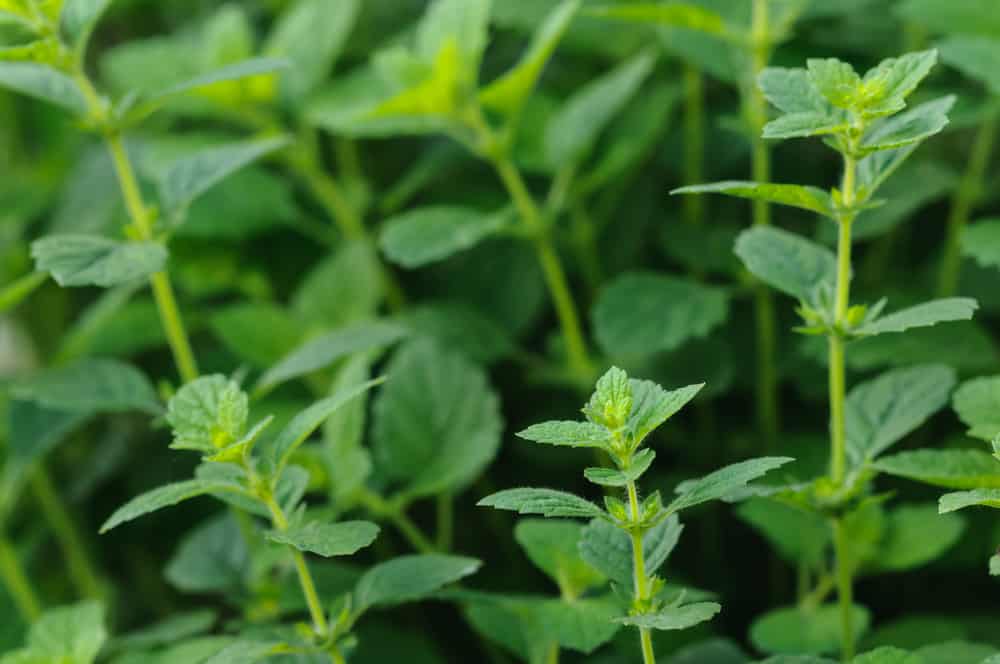 Keep your furry friends happy with this rapidly growing crop. Catnip grows in sunny areas of the greenhouse and requires a well-drained watering system. To avoid the growth of mold, be sure to avoid excess watering. 
You'll attract beneficial insects with this unique crop, which means that having it in your greenhouse will create a better environment for other plants. 
Cumin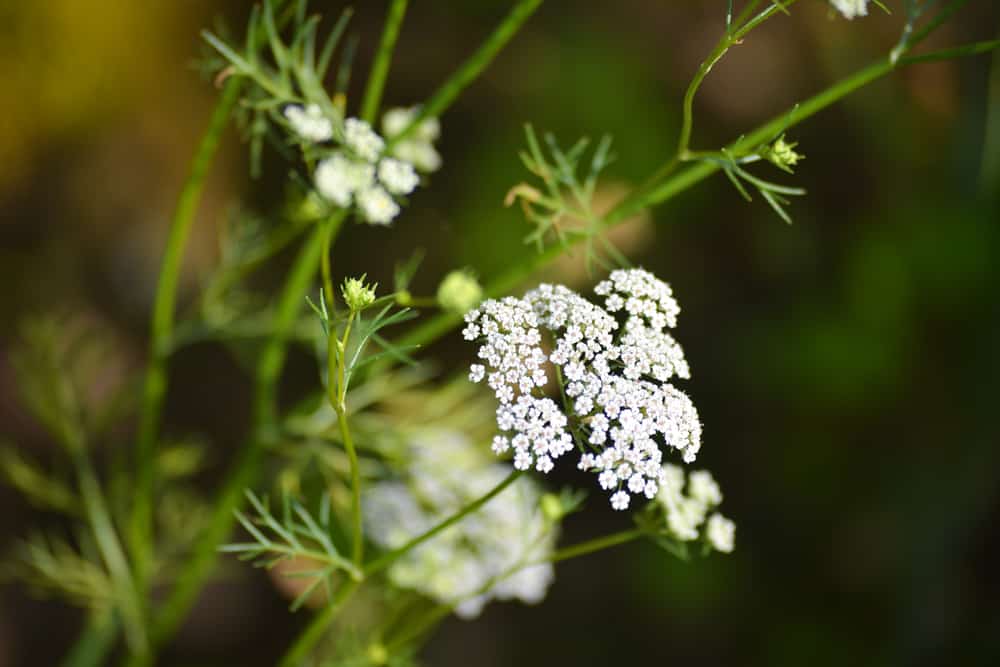 You'll be able to sow cumin seeds in your greenhouse instantly; they quickly germinate in only one to two weeks. The plants grow to about 24 inches tall and quick and are perfect for containers or raised beds. 
Cumin gives a lot of flavor to your dishes; it is one of the most popular spices used across many different international cuisines. 
African Violets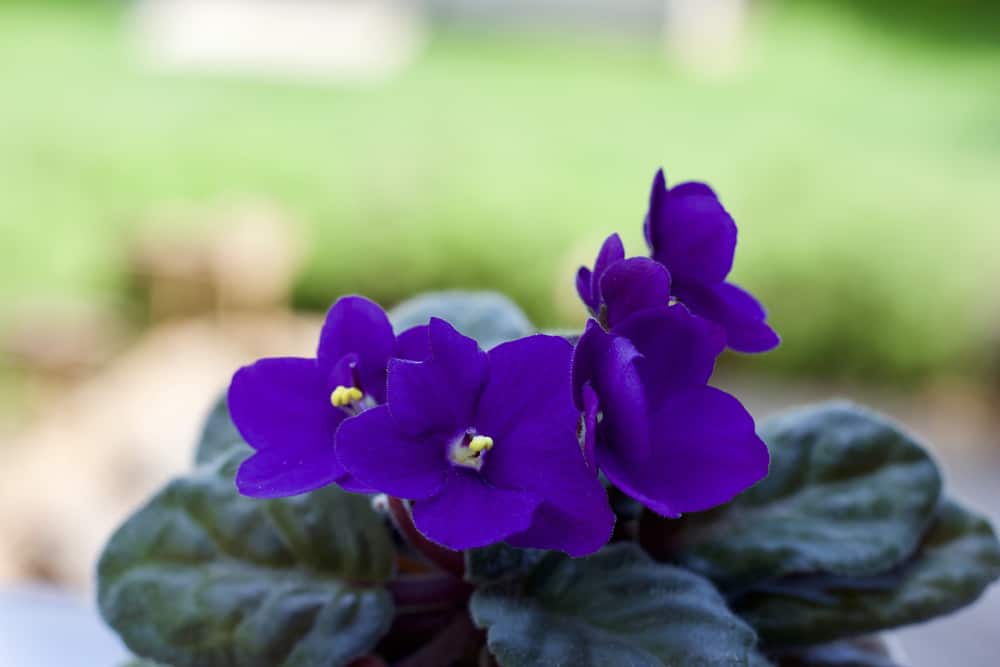 Give your greenhouse a pop of color with these beautiful blooms. African violets give a springtime feel even in the middle of winter. These flowers do best in a warm environment of 65 to 85 degrees. 
They require moist soil and indirect sunlight. Be sure to water with room temperature water because cold water can make the petals spotty.
Sunflowers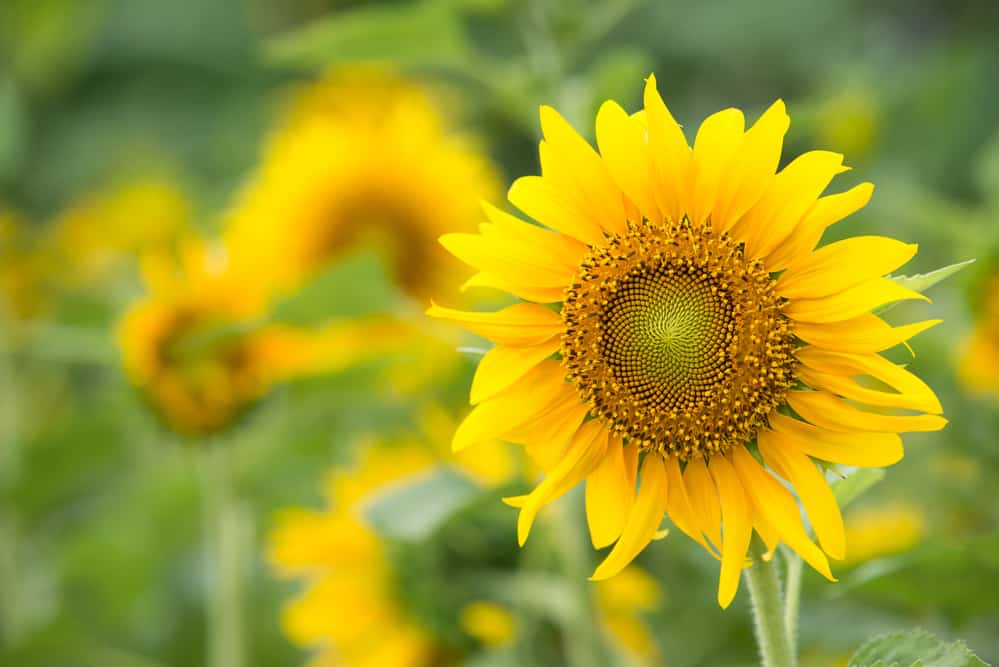 Make use of the vertical space in your greenhouse by planting gorgeous sunflowers that can grow to about
10 feet tall! They are very easy to grow, needing a sunny spot where natural light can penetrate them. Be sure to plant them in a space in your greenhouse where they have the chance to spread and grow. 
One of the great things about this crop is that you'll be able to harvest sunflower seeds and eat them as a healthy snack.
Nigella (Love-in-a-Mist)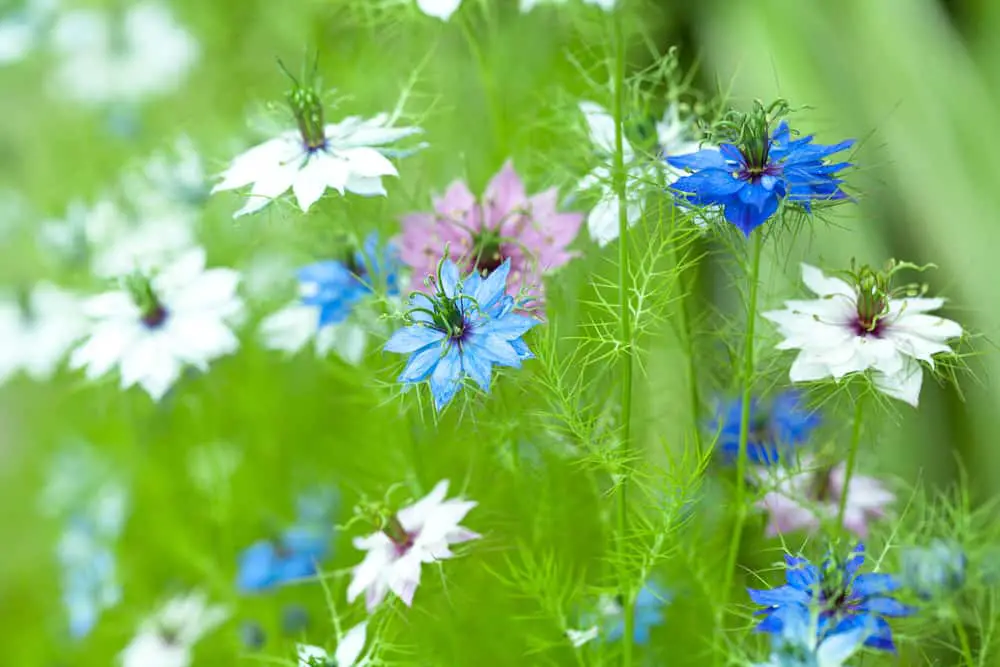 This beautiful flower is very easy to grow. They decorate hanging baskets and planters with feathery blooms. Depending on the conditions, this plant may self sow. A cool and well-drained area makes the perfect home for this species. 
You'll bring a lot of color to your garden with this airy foliage and multilayered, soft blue flowers. It is a perfect way to occupy open places in your greenhouse.
Daisies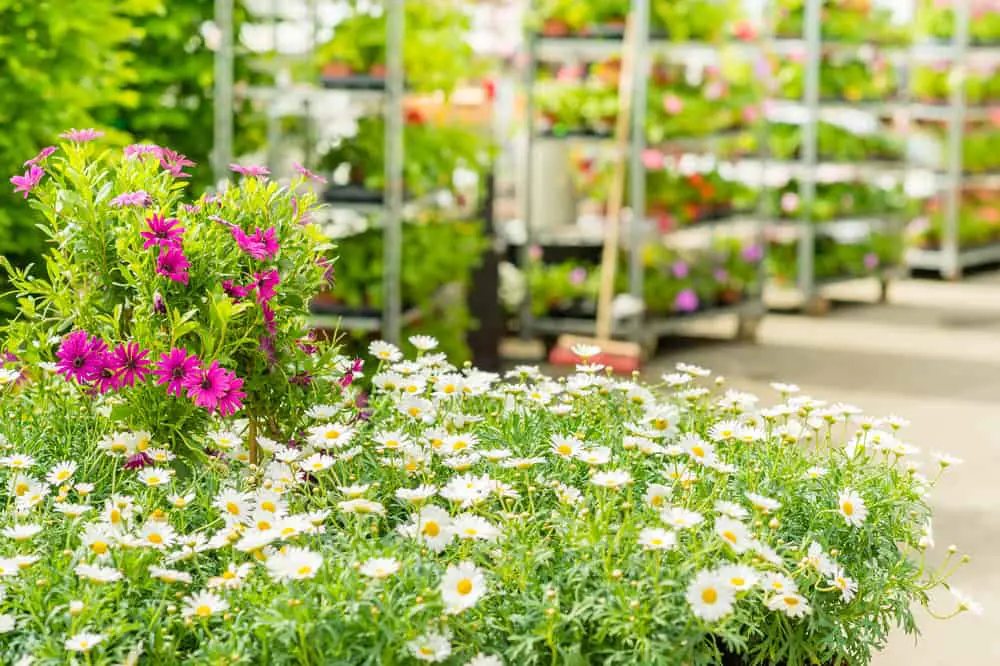 Daisies are some of the most popular flowers to grow at home. They are simple, elegant, and come in a variety of colors. This flower has a long stem, which makes it perfect for flower arrangements in vases. 
Growing them yourself provides many opportunities to decorate your home and give as gifts.
Carrots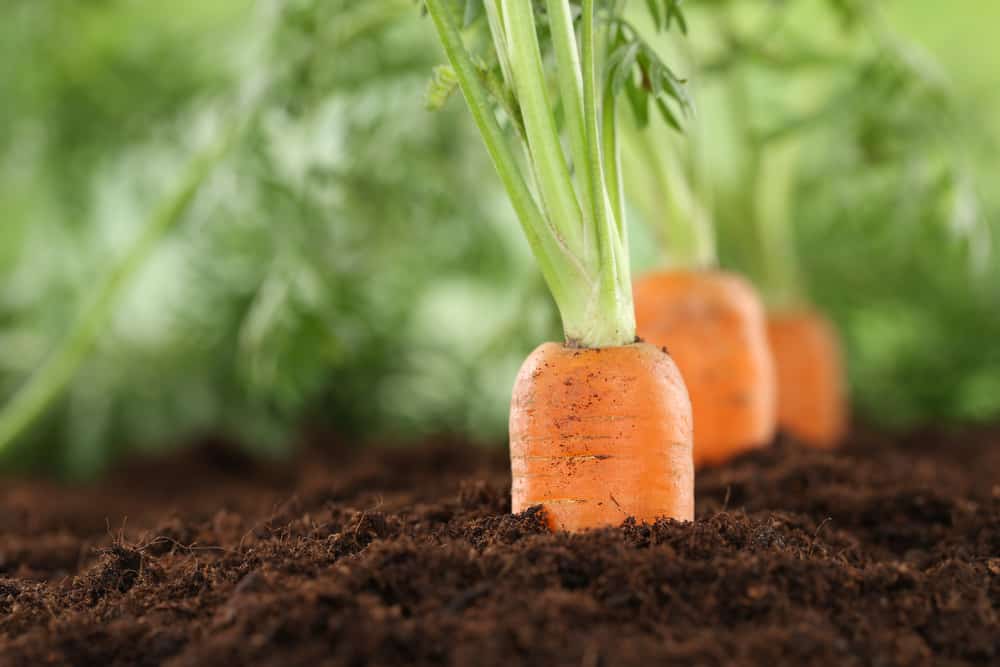 Believe it or not, the greenhouse is a perfect place to grow carrots. You can make good use of the space by growing them in containers. Just one round planter can yield up to about 40 carrots. 
Because they are safe in your greenhouse, you won't have to deal with wild critters who seem to like them. Picking and storing them is super simple and you'll be amazed at how little space they require. 
Pumpkins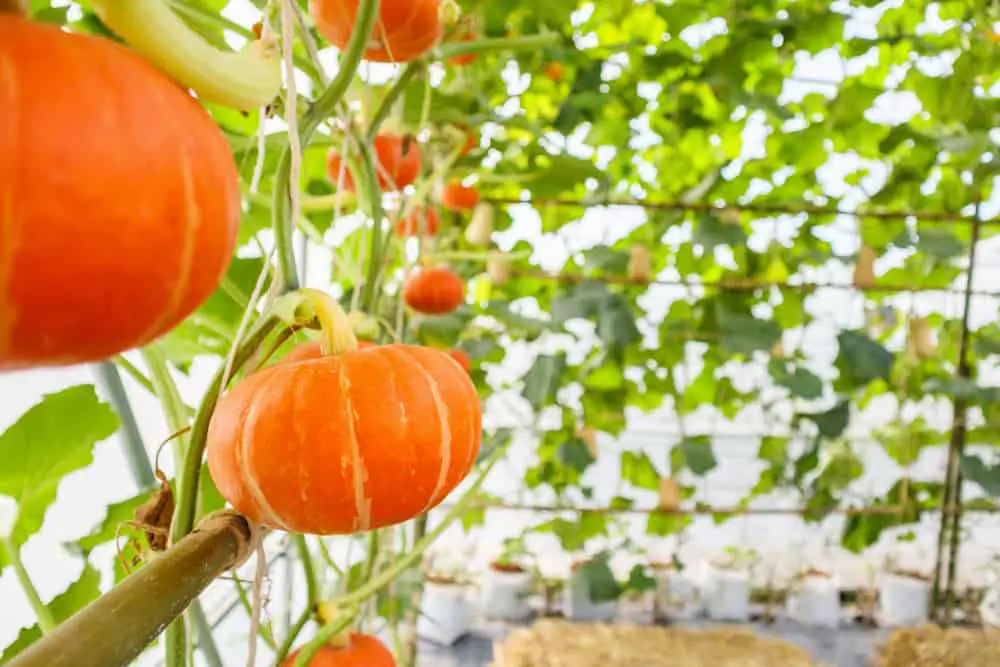 You don't have to plant big pumpkins to enjoy this crop. Mini pumpkins are very simple to grow and make much more sense for a greenhouse. Be sure to start your seeds early in the growing season, as they take a long time to develop. 
They require full sun and require plenty of water. Pumpkins require a lot of space to spread out. This is why the mini variety is a perfect size for a large planter. Be sure to check the leaves every week for pests as beetles and squash bugs can make them unhealthy. 
Broccoli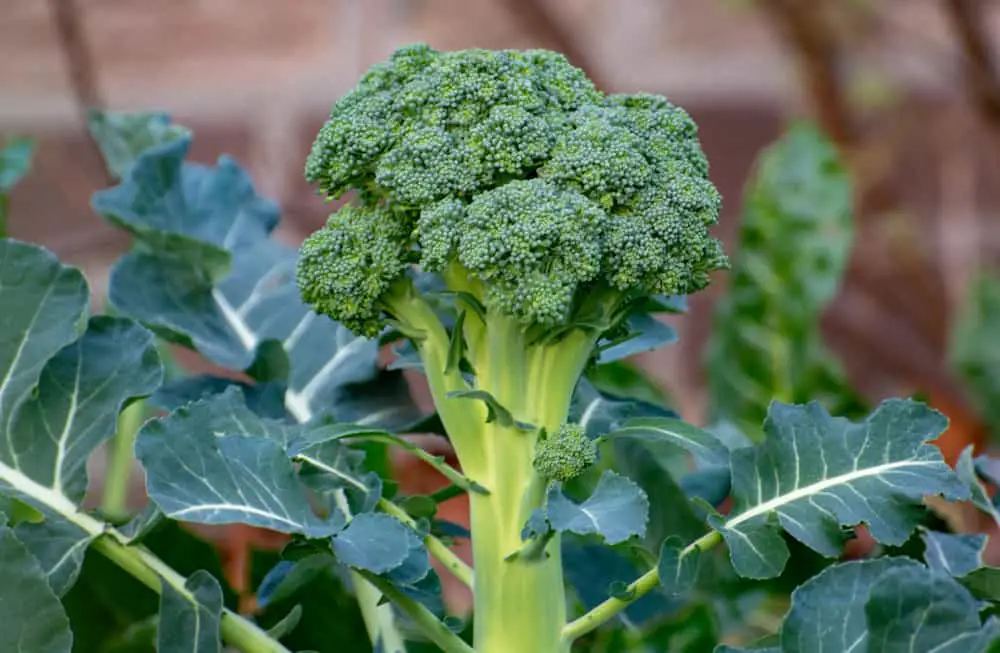 One of the most powerful crops you can grow is broccoli. This green jewel is packed with vitamins and minerals as well as fiber. It is also full of sulforaphane, which is a compound that has anti-cancer benefits. 
The plant loves a cool but sunny environment best planted in the early spring or late summer. You'll want to choose an area that consistently gets about 6 to 8 hours of sunlight per day.
Green Onions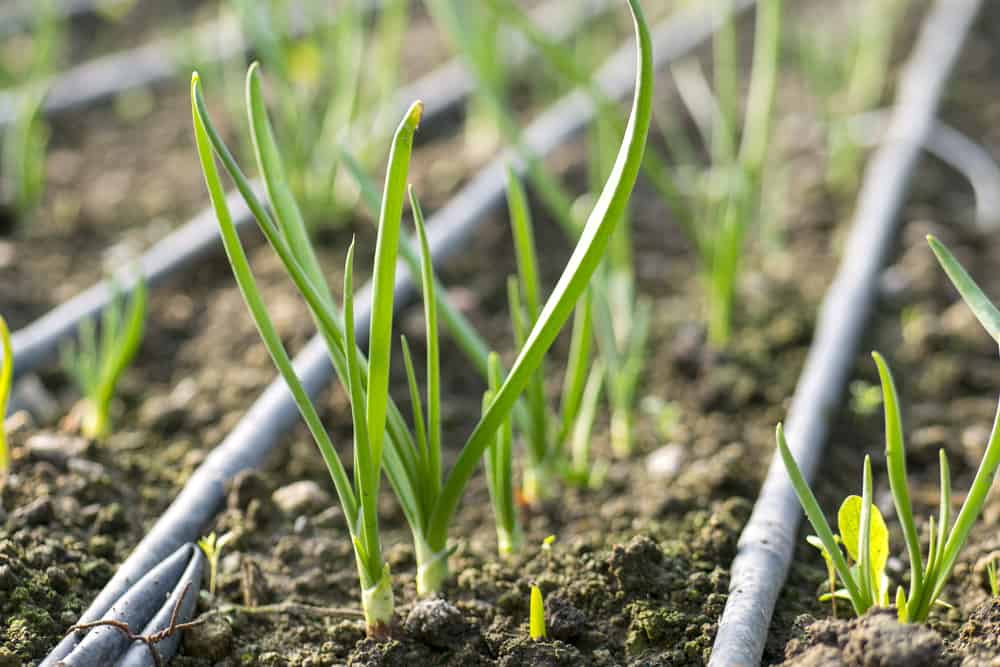 This tasty plant grows very well in a climate-controlled greenhouse. It will take months to produce these, so be ready to take care of them for about 100 days, which is the time it takes to produce them. 
They require cool temperatures initially and then switch to needing low humidity and high temperatures during bulb formation. They are sweet, giving your foods lots of flavors.
Melons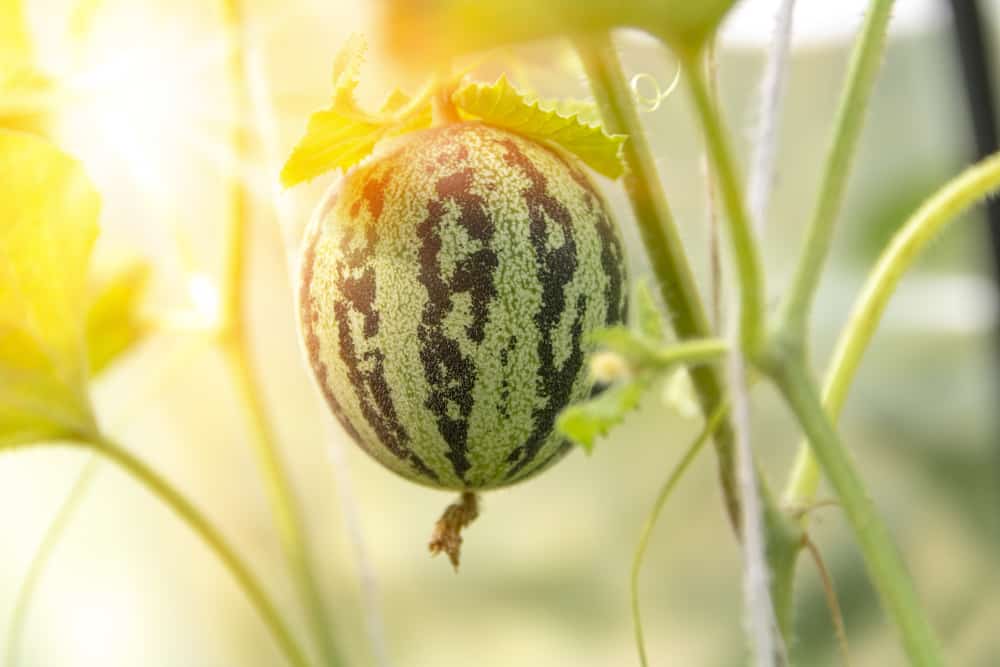 This staple fruit grows very well in a greenhouse; it provides a very forgiving environment away from frost. You can sow your melon seeds from mid-April to the end of May. 
Each melon will grow differently and will let you know when it is time to harvest it. They require a little more effort than tomatoes but are well worth the extra effort. The key is all about watering; you want to penetrate the roots well but not saturate them. 
Sweet Potatoes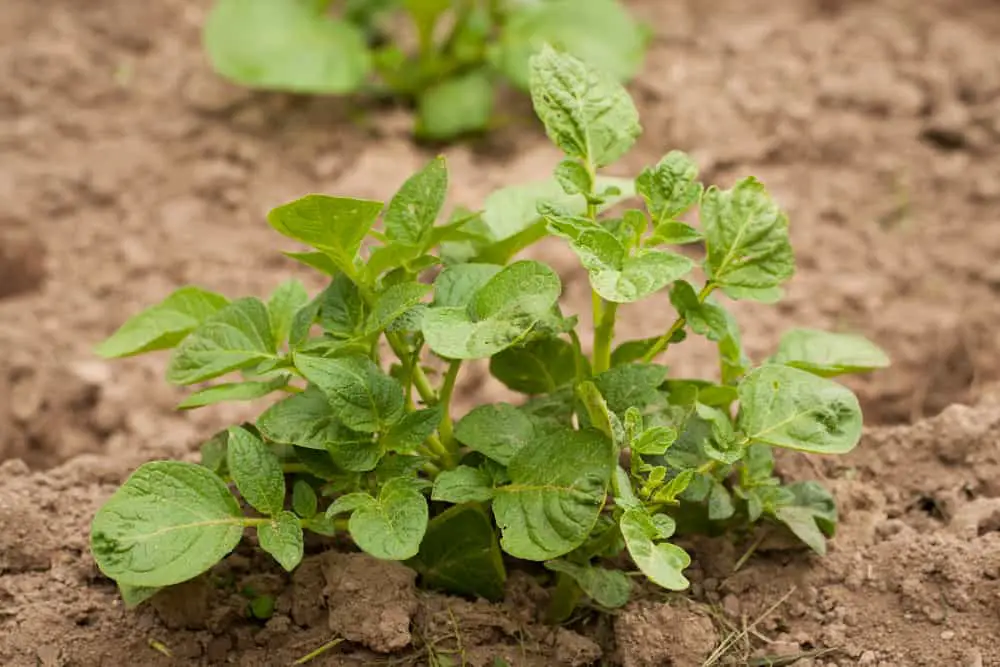 Sweet potatoes are North Carolina's official vegetable, growing about 40% of the U.S. supply. These tropical root vegetables require at least four months without frost, thus growing them in your greenhouse gives it the optimal environment to maximize your yield. Choosing a sunny window in your greenhouse will provide sufficient sunlight.
Eggplant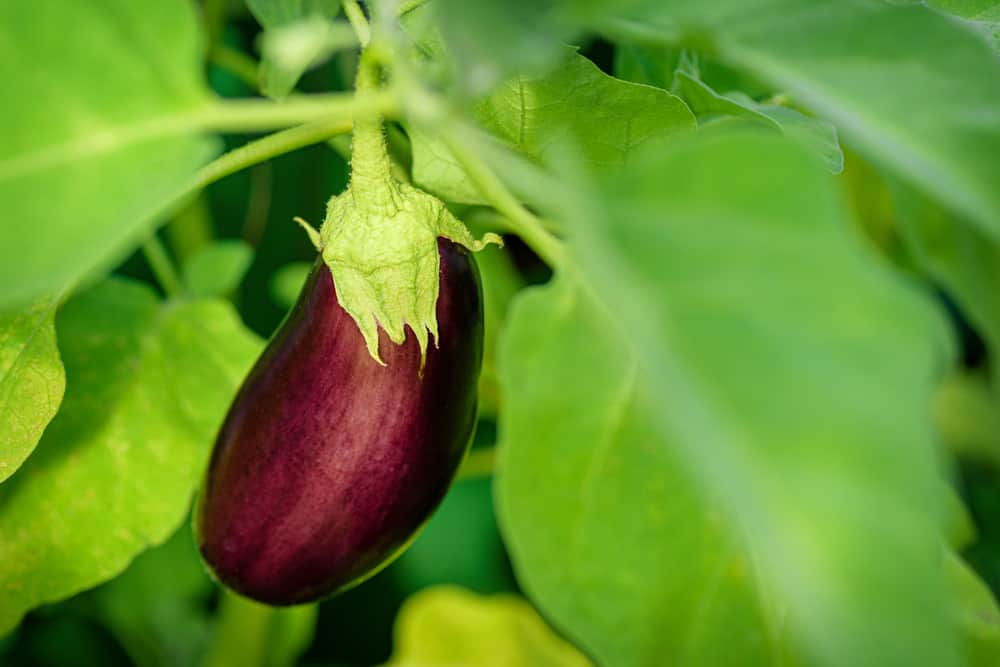 Eggplants are fairly simple to grow, making them the perfect greenhouse vegetable that will keep your family very well fed. You can harvest this fruit at your desired size; the most common is at half a pound. 
If you prefer a baby eggplant, you'll harvest it at a quarter of a pound. The plants have tall stems; you'll want to have 2-4 stems per plant, which will require close to one square meter of space.
Cauliflower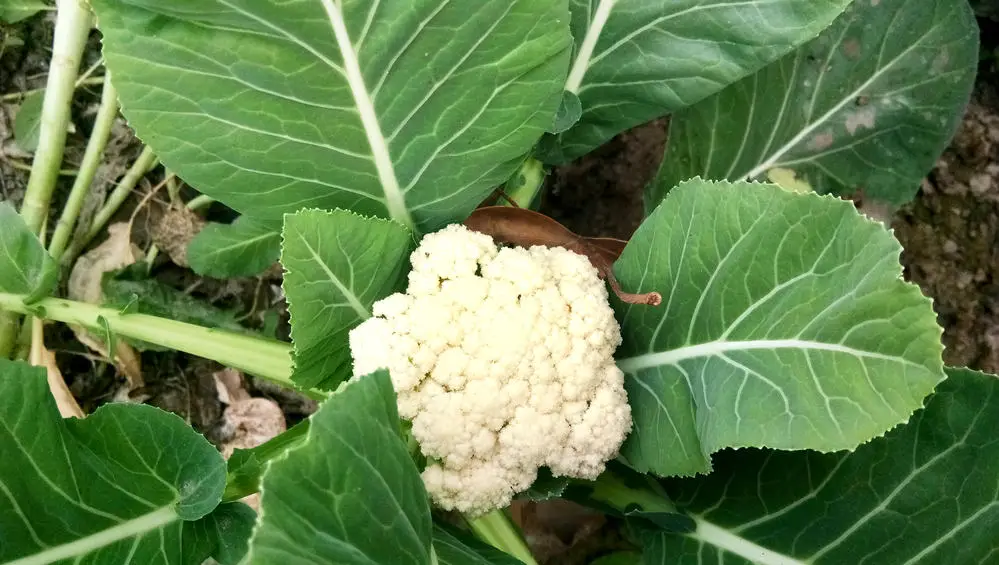 Cauliflower is an increasingly popular vegetable with new recipes hitting the market that includes cauliflower rice and flour. Its new global interest has also increased its market price, which makes it a perfect time to harvest it in your greenhouse. 
High temperature can make this crop mature early. Still, in the greenhouse, you'll be able to control the temperature so that you can maintain a steady climate over time and avoid tons of cauliflower at one time. 
Radishes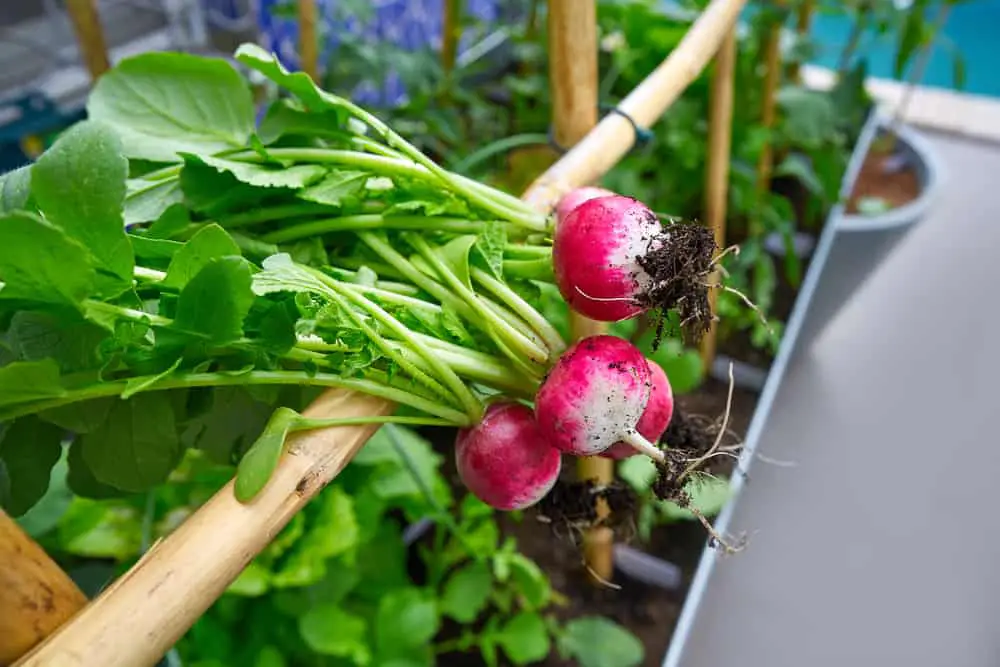 This crunchy, juicy, and spicy treat can grow very quickly, sometimes in only a matter of days. It is a pungent root vegetable that is full of potassium, manganese, fiber, and folate. 
Pickle them or eat them raw, garnishing your favorite dishes. They are a perfect crop for inexperienced gardeners and do very well even during wintertime. Please place them in a sunny area of your greenhouse to produce the most yield and fewer leaves.
Marigold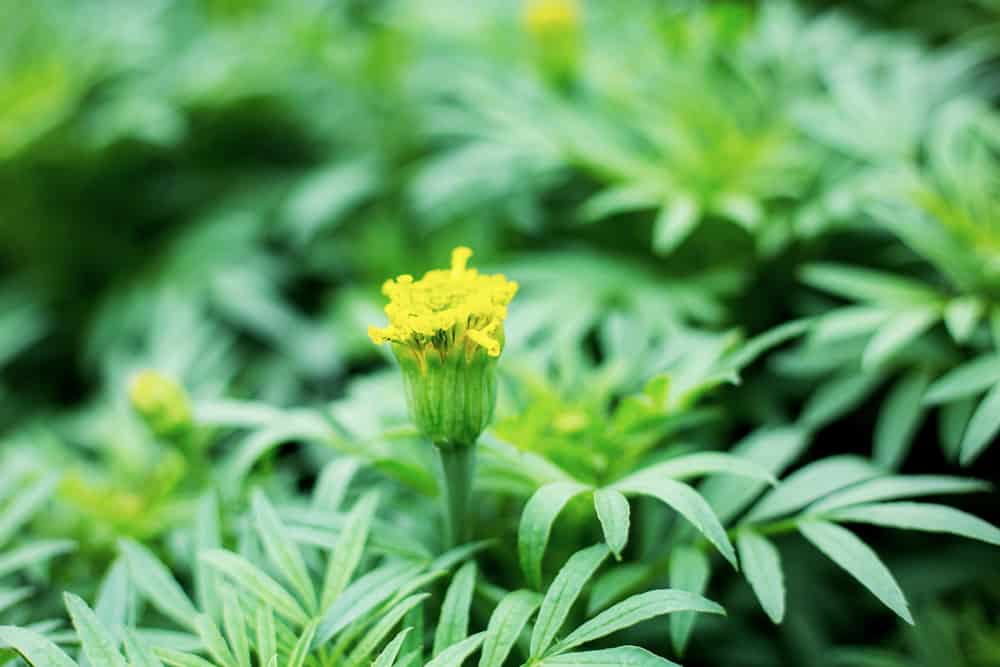 The most common variety of Marygold indigenous to the Americas is Tagetes. They were discovered in the 16th century in South and Central America. Used for many religious and social purposes, they eventually made it to Europe. The plant tolerates heat well, as well as pests and drought. 
They are very easy to care for and thrive in a sunny and warm greenhouse. You may grow them all year long as long as you control the temperature of your greenhouse appropriately.
Chilies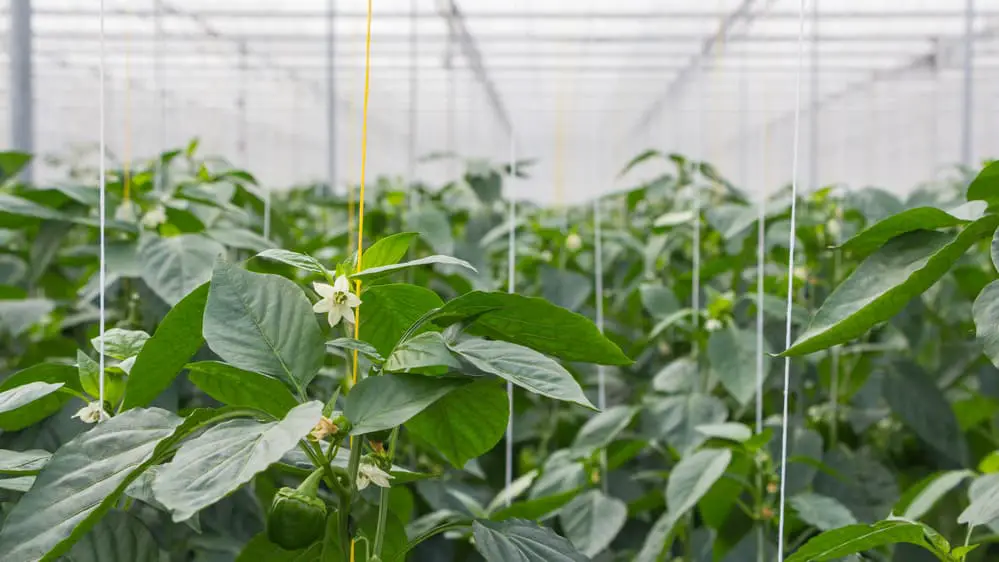 Chilies are great in everyday meals. They stimulate your metabolic system and help keep your nasal passage clear. Your greenhouse seedlings require a temperature of 64 to 77 degrees and a dark space. 
The seeds will germinate after about ten days, and then the plant will need 16 to 18 hours of light per day. The key to having a good crop is to provide the plant with a long hot season. 
Peaches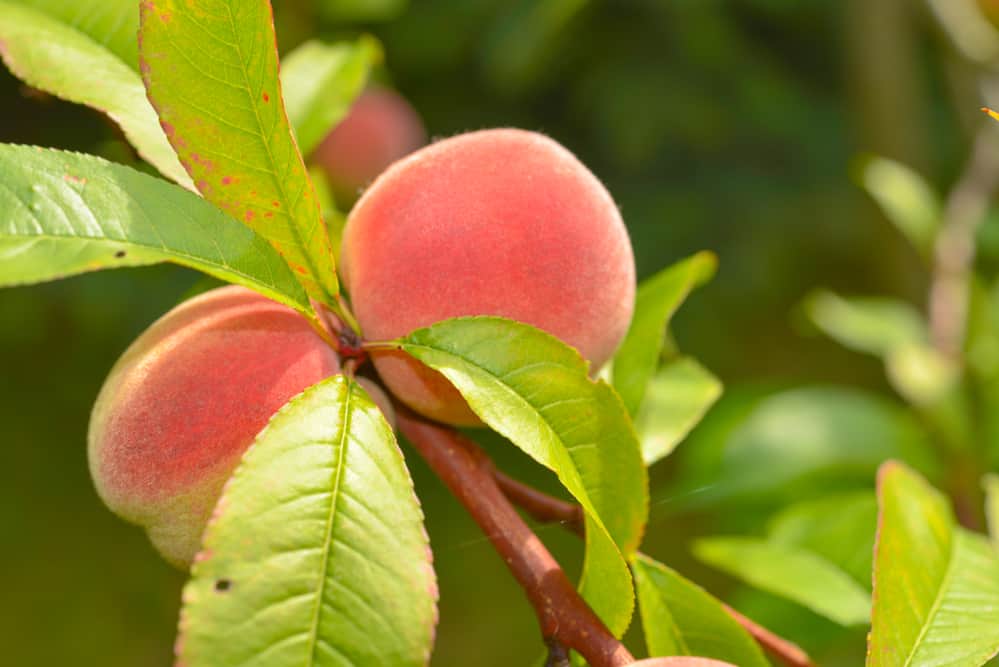 China has mastered the art of growing peaches in a greenhouse, saving a lot of land space that is required in traditional growing methods. Greenhouse climate controls give this tree precisely what it needs to produce lots of fruit. The temperature must be regulated during bloom to be 72 degrees in the day. 
When it switches to the fruit ripening period, increasing the temperature to 77 to 86 degrees can accelerate ripening from 10 to 50 days.
Bamboo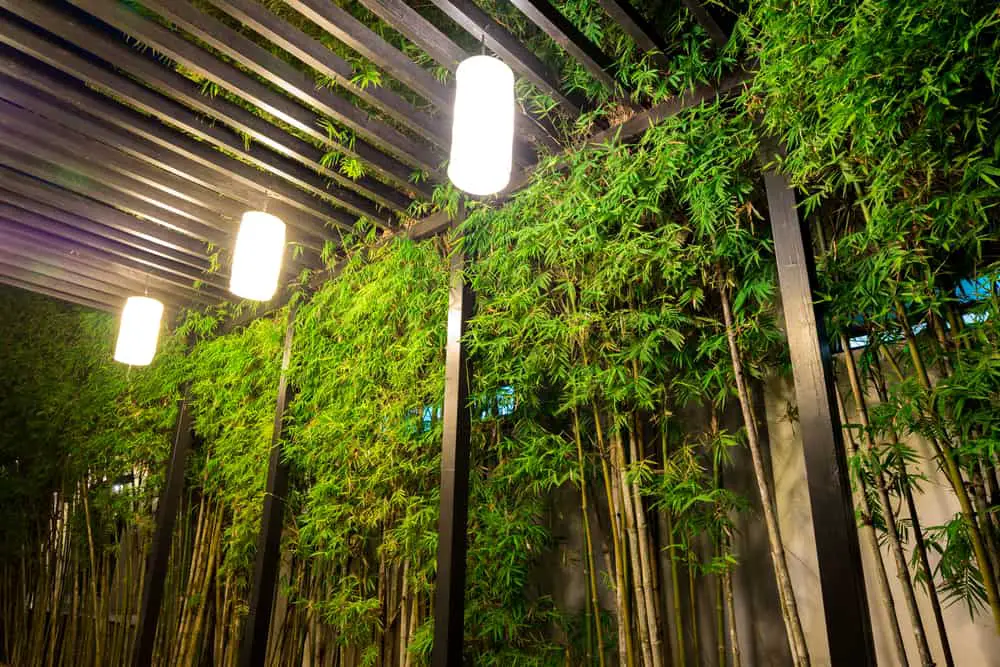 Be sure to keep your bamboo plants in a sunny spot that can be easily accessed for watering. Growing them in containers will allow you to mix a particular soil blend perfect for bamboo. Using organic fertilizers will ensure these abundant plants grow big and healthy. 
Harvesting bamboo is very fruitful; they can be turned into many types of products such as privacy screens, vases, fencing, and many other items.
Begonia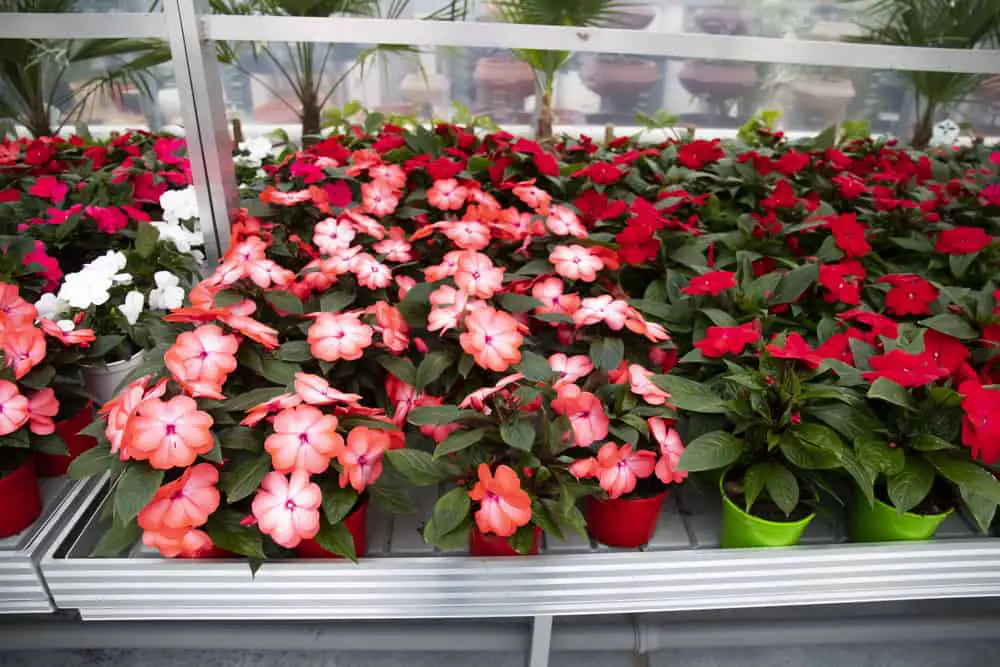 There are many types of begonias; they come in various sizes, colors, and textures. The large leaves create a decorative touch that is quickly grown in a greenhouse. These plants are best grown in well-drained soil that receives plenty of light. 
Begonias thrive in cool temperatures from 58 to 72 degrees. Decorate your greenhouse with them, or make them into beautiful year-round house plants. 
Okra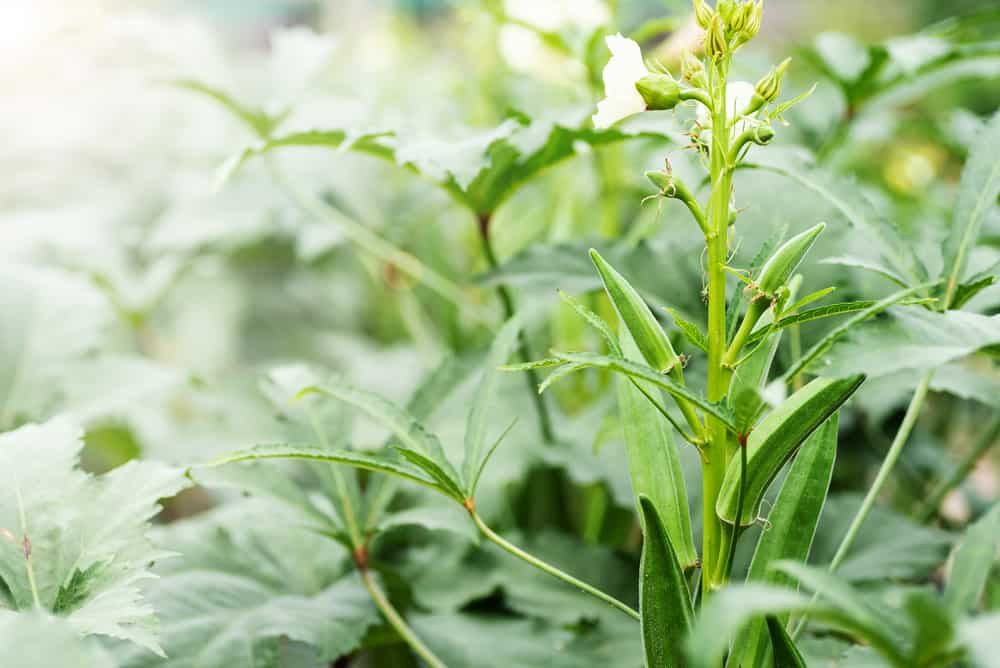 Depending on how you cook it, okra can give a very delicious vegetable. The plant requires a high temperature, so be sure to keep your greenhouse climate-controlled. They love full sun-light and can be very sensitive to surrounding plants that are infected or diseased. 
Be sure to remove any diseased plants out of your greenhouse before planting this crop.
Asparagus
This amazing vegetable will continue to produce in your greenhouse for decades, so prepare for the long-haul! It is best grown from a one or two-year-old crown or root. Choose a sunny location and keep the soil well-drained. 
The ferns will reach three feet in height, and harvest, although usually not seen in the first year, will last one to two months. Asparagus is packed with lots of nutrients and is amazingly delicious, lightly grilled, and crispy.
Final Thoughts
As you can see, you can grow a variety of fruits, vegetables, trees, and flowers in your greenhouse. Let your imagination run free with ideas of how you'd like to design your dream greenhouse. 
Make a note of what grows well together so that you can control the climate just right. Examine your greenhouse to determine which areas are best for plants that require a sunny or shady environment.
If you haven't built your greenhouse, the internet is full of design ideas. Gardening is much easier when having the option to shelter your plants in this type of installation. You'll be amazed at how much progress you can make by utilizing a greenhouse. 
You can make it as small or as large as you would like. No matter the type of greenhouse you build, there are many ways to maximize its potential. It is a perfect way to fill your home with plants and your table with a variety of foods.