You don't need a sizable backyard or outdoor space to enjoy all the benefits of a homegrown garden. Whether you're looking to revamp your interior, add a bit of inviting green or enjoy your own herbs and vegetables, there are a number of ways you can create your very own indoor garden. From fun and simple terrarium vases to full-scale verdure walls, you can mix and match multiple looks and varieties for the ultimate indoor Eden.
The real beauty of building your own indoor garden–or several!–lies in the sheer simplicity. Many of the materials cited in our choices below can easily be found around the home or at your local gardening and hardware centers. You can even invite friends over or make a family project out of planning and crafting your indoor garden. 
Here are some of our favorite indoor gardening ideas to inspire you this spring:
1. Hanging Terrariums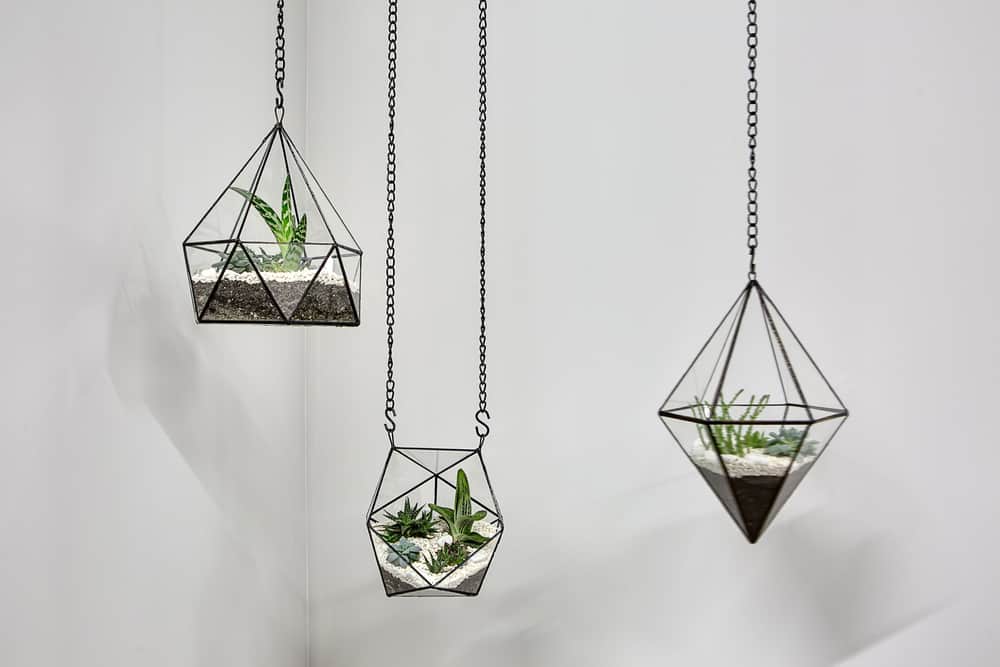 Terrariums are a chic and easy way to enhance your interior and look incredibly stylish when suspended from a ceiling or window. Hydroponics or air plants are well-suited for terrariums, as well as moss and pebble arrangements. However, it's entirely possible to nurture water-favoring plants and flowers in a hanging terrarium. And, of course, a personally curated terrarium makes a standout housewarming gift!
2. Moss Ball Display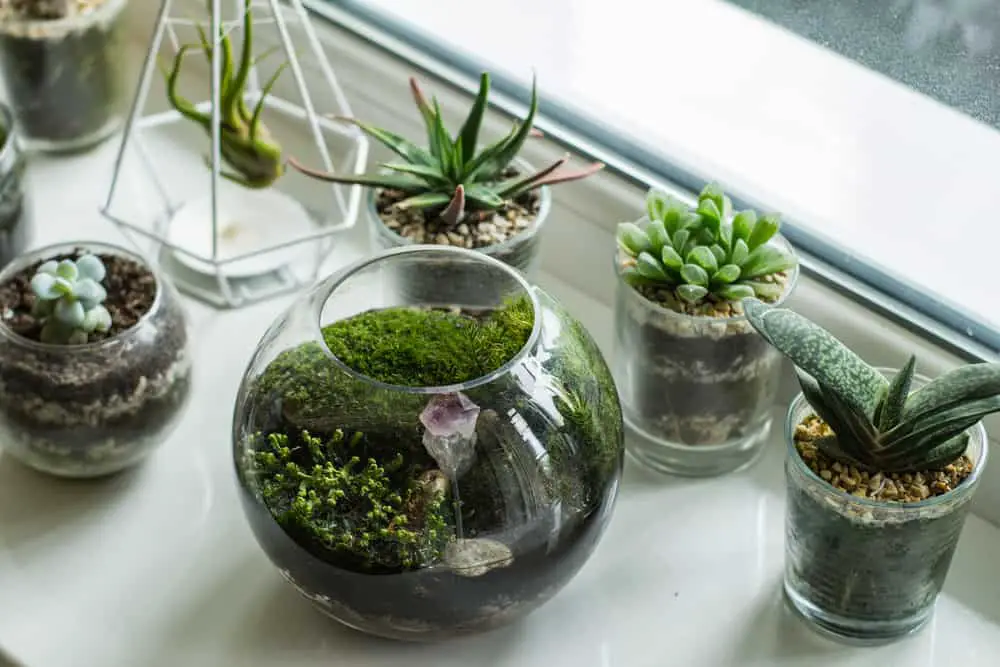 Moss balls are a whimsical alternative to more traditional indoor plants and will certainly lend a bit of that fairytale forest feel to your space. You can group moss balls in a decorative bowl, use them as accent pieces around the house, or hang them from doorways for an elegantly earthy touch.
3. Succulent Collection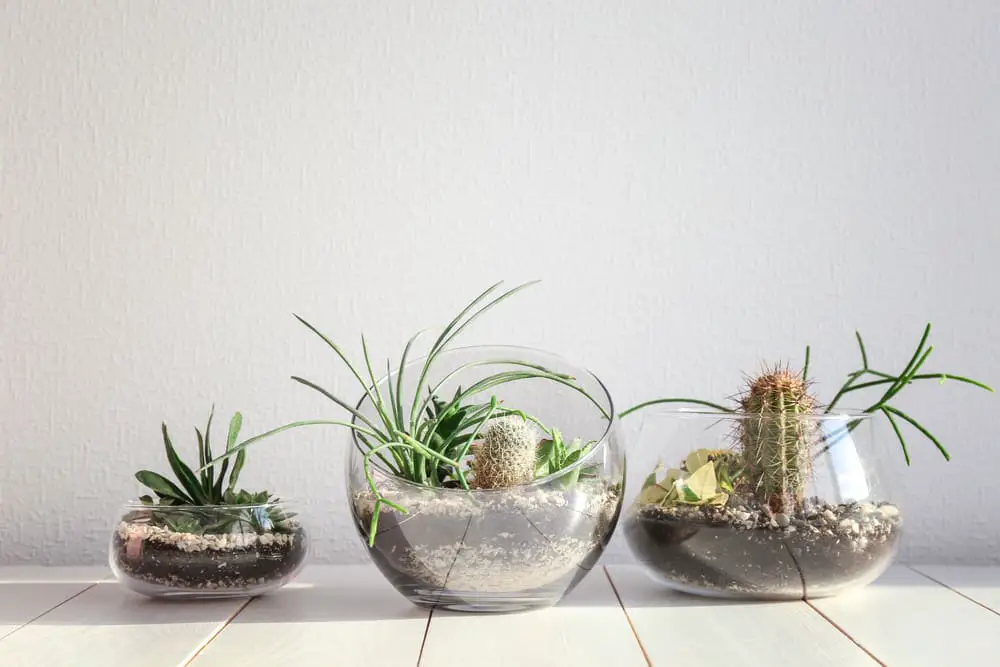 As hearty as they are beautiful, succulents are the quintessential indoor plant. Succulents adapt easily to their environment and require little upkeep, and furthermore act as ingenious little air purifiers. Because succulents need minimal care, they're a fantastically fuss-free way to grow your collection. You can also use grow lights to get the most out of them.
4. Palm Clusters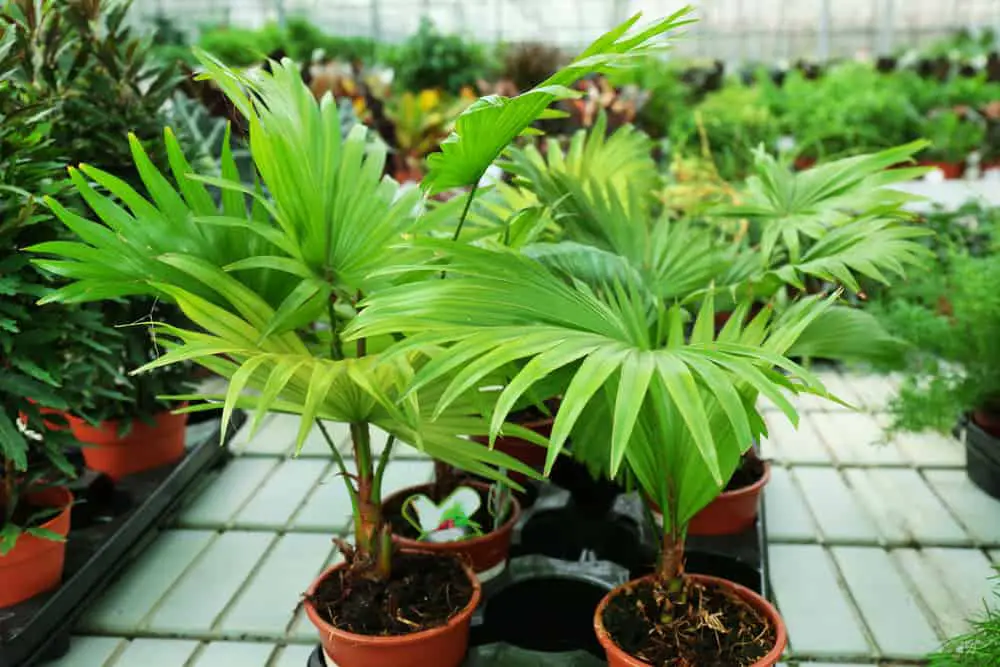 Palms bring a bit of the tropics into any indoor space and look especially striking when displayed in clusters along the wall or situated in an unused corner. You can use palms of varying heights and species in assorted pots, planters, and colorful containers for a more curated feel. Just make sure to give them plenty of water and sunlight, or else consider desert varieties.
5. Vertical Garden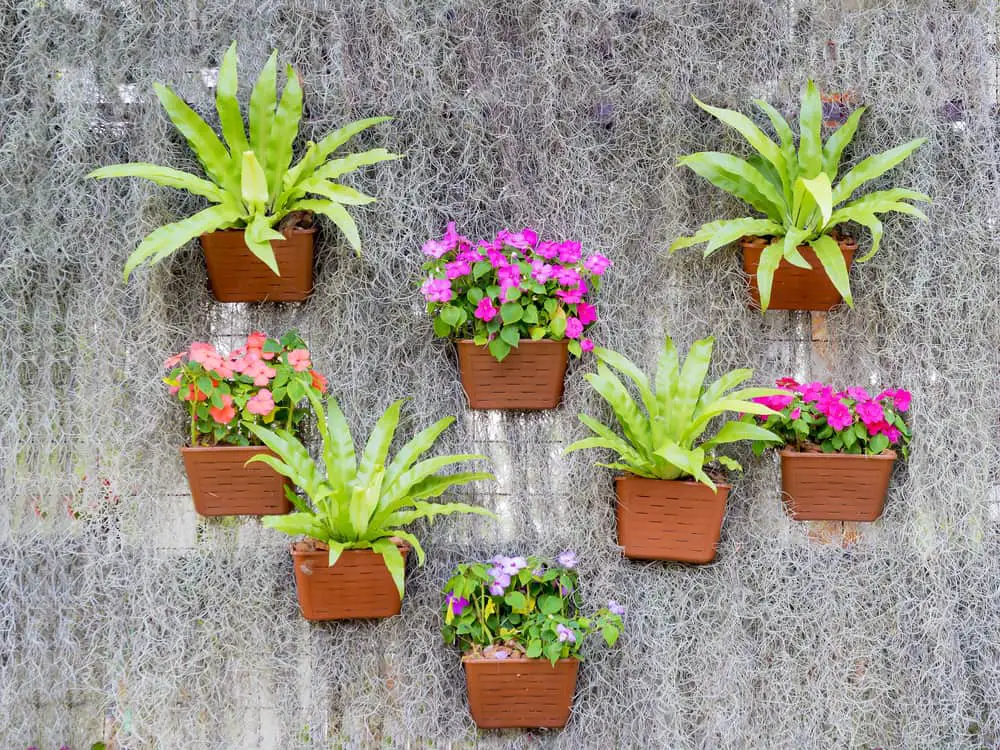 If space is limited, but you still want to start your indoor garden, why not try a vertical garden? Wall-mounted or suspended from the ceiling, a vertical garden allows you to grow a variety of herbs and other flora & fauna without sacrificing precious surface space. Planters, pots, and various containers can be individually strung or secured against the wall; they can also be freeform style or descend according to size. Or you can try out a Garden Tower 2.
6. Picket Fence Garden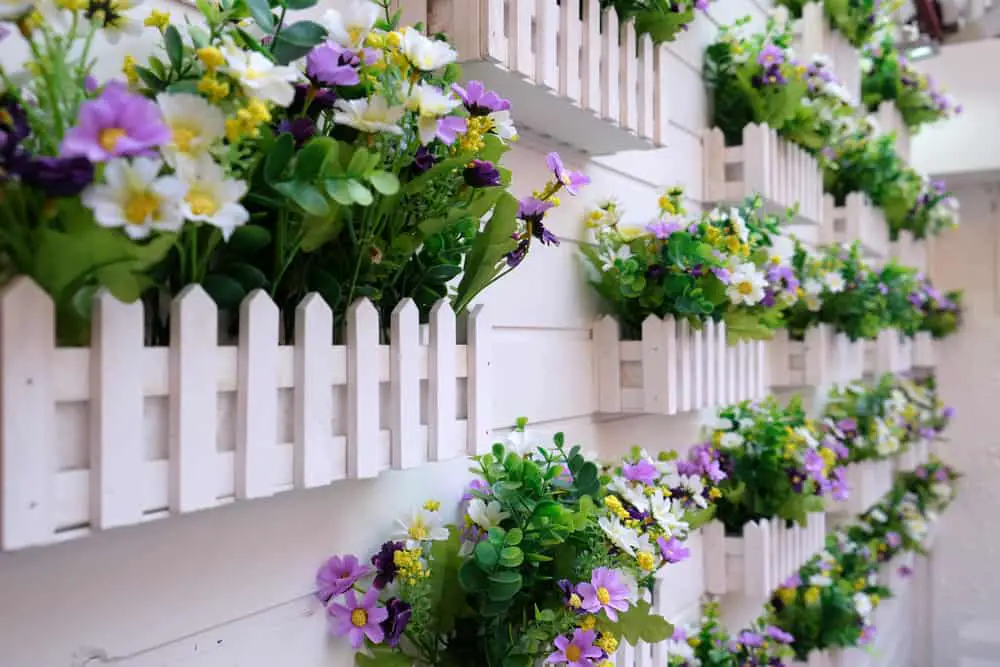 You may not dwell in an idyllic suburban enclave, but that doesn't mean you can't create a similar aesthetic in your own home. A picket fence wall mount is the perfect way to show off your indoor garden and save a little floor space as well. Ideal for herbs, cheerful flowers, or dainty succulents, this is bespoke gardening at its best.
7. Small-Scale Greenhouse
A mini greenhouse is a great way to grow your favorite herbs, flowering plants, and even vegetables. A small-scale greenhouse can be a true statement piece and is an excellent way to teach young children to take care of their own little earth plot. A standout centerpiece on a coffee table, desktop, or dining room display, indoor gardening finally gets the statement piece it deserves.
8. Library Garden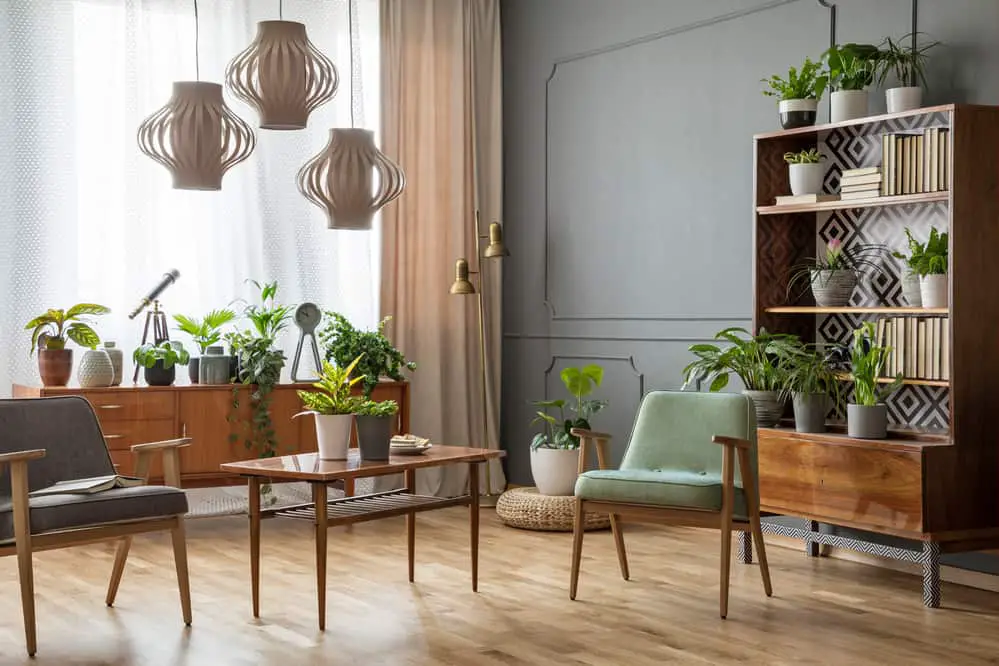 Got more bookshelf space than books? Why not fill in the gaps with plants such as ivy, philodendrons, succulents, or potted cacti? A flowering bookshelf looks as lovely as it sounds and can turn your personal library into a work of garden art. Just make sure to choose plants that do well in the shade if your designated bookshelf doesn't get a lot of light during the day.
9. Cacti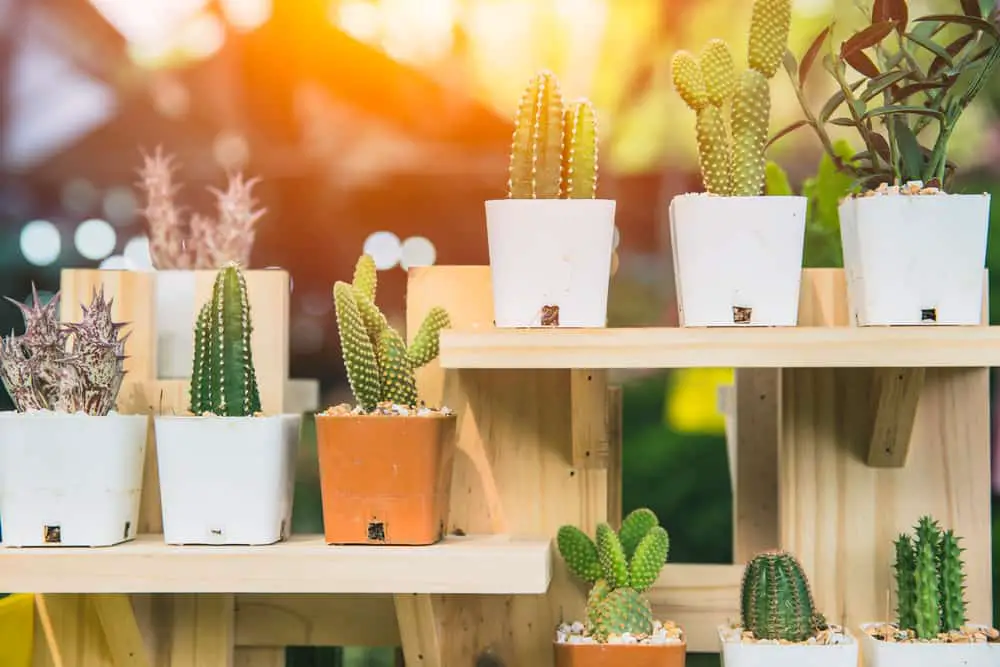 Cactus plants are often unfairly categorized as "plants for people who kill plants," when really these gorgeous desert succulents deserve a place of honor in any interior scheme. Larger cacti can be placed in doorways and corners, while smaller varieties lend a western touch when placed on shelves and tabletops. For an extra boost of color, opt for brightly-painted pots and planters.
10. Office Garden
Unused bookshelves aren't the only potential garden backdrop; empty filing cabinets, drawers, and desktop spaces can all be refitted to house your indoor herb garden or trailing ivy arrangement. If you're really looking to get down and dirty, you can convert your office setup into a top-notch seed organizer, workbench, and compartmentalized plant starter.
11. Tiered Tea Tray Garden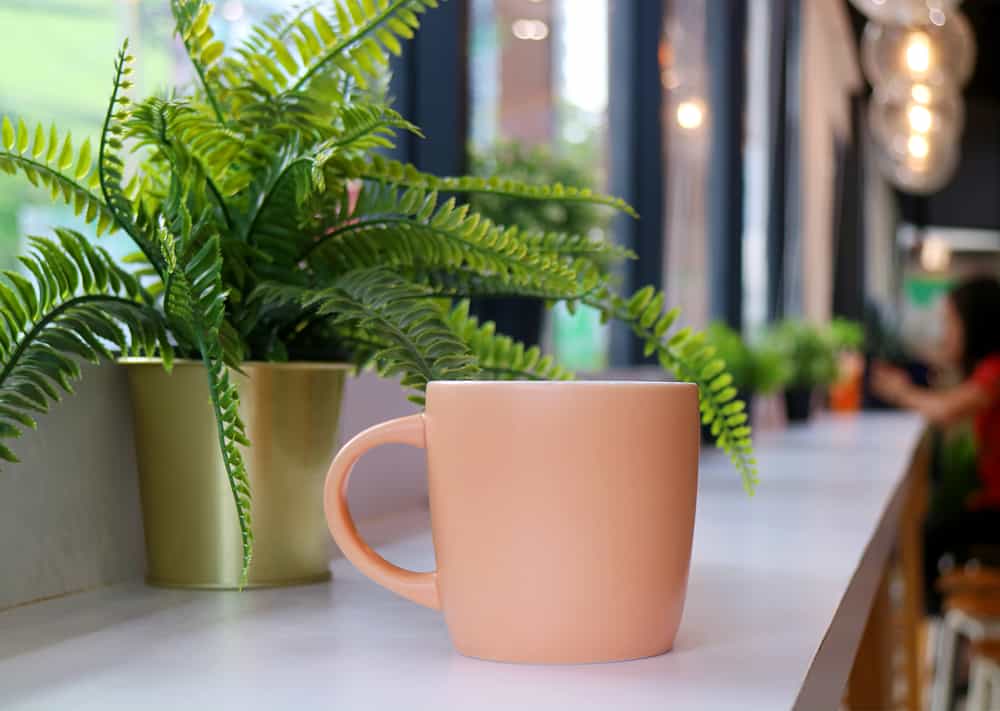 Shabby chic meets Alice in Wonderland with this charmingly quirky display choice. Perfect for any number of plants and flowers, from herbs to succulents and even grander floral and trailing varieties, a tea tray garden is an ideal way to show off your portable garden. When entertaining, you can even intersperse edible flower arrangements with snacks for the ultimate tea party.
12. DIY Garden Shelves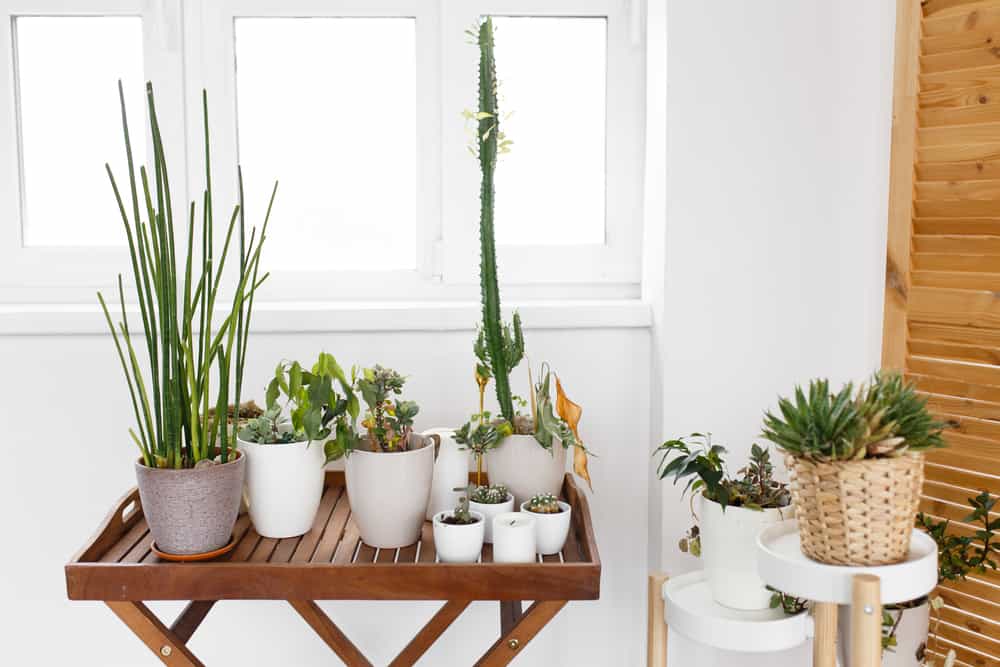 You can mount your own freeform garden shelves from any number of raw or repurposed materials such as crates, planter boxes, or clay pots. A mounted shelf display is a clever and creative use of wall space, so let your imagination do the designing! And if you have an entire wall at your disposal, why not consider the full garden wall mentioned below?
13. Garden Art Display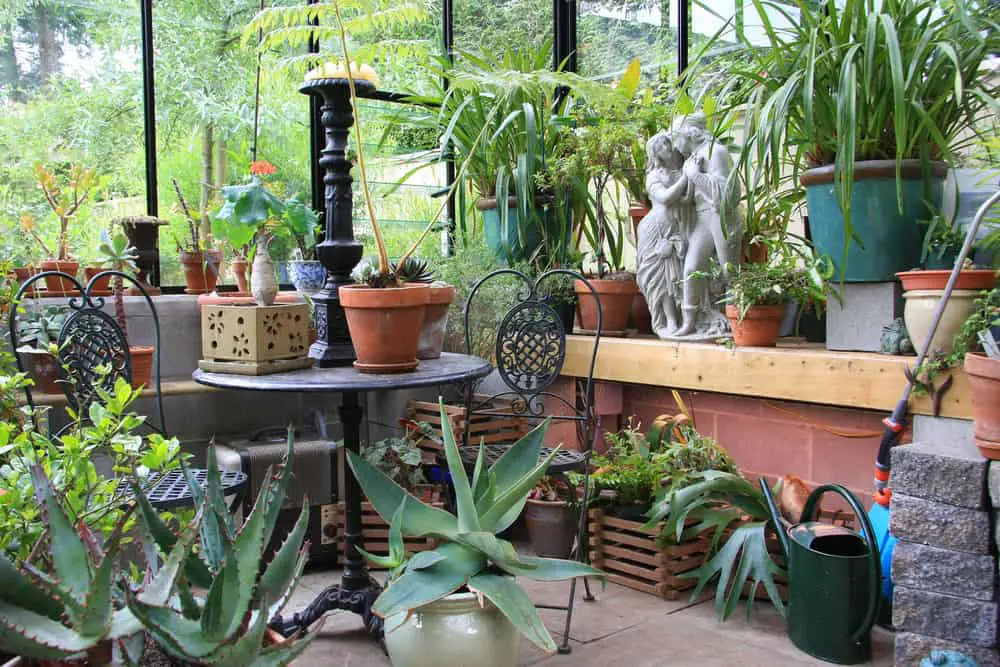 Spruce up your favorite pieces of art, craftwork, or found treasures by implementing them into a garden arrangement. Even bits of broken pottery or sculpture can be reworked into a stunning indoor garden exhibit with a personally-selected plant and/or floral motif, making it a wonderful way to preserve the flotsam and jetsam of your adventures.
14. Kitchen Herb Garden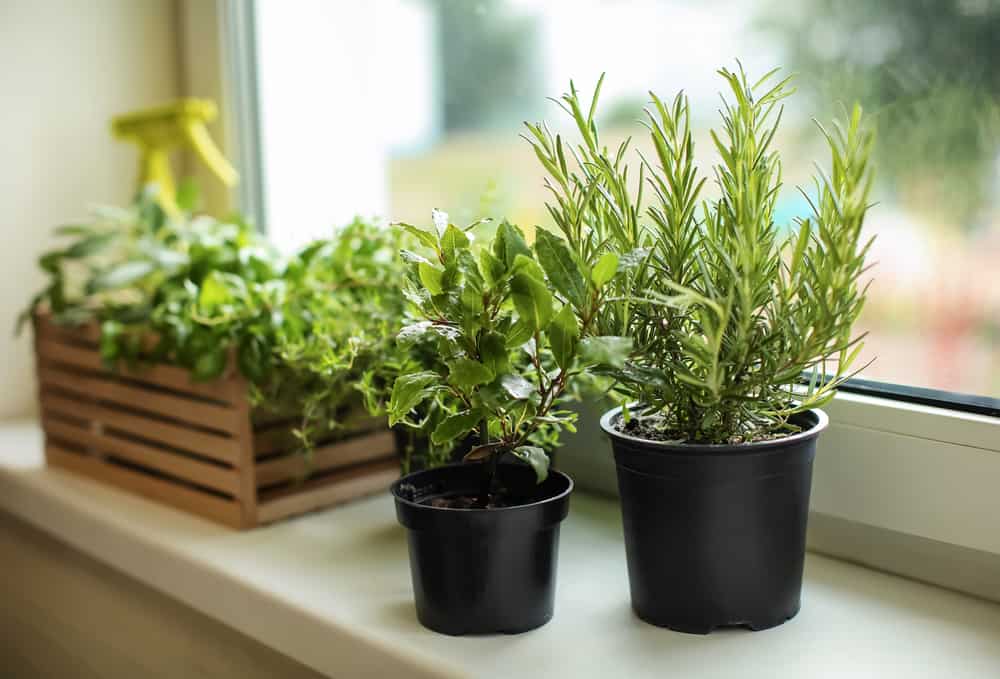 No culinary enthusiast should be without a proper herb garden, and your kitchen window is the perfect spot to cultivate your own personal spice cabinet. An herb box can fit several herb varieties, and you can additionally suspend individual planters over the sink for quick picking and an expert drainage system. Check out our Click and Grow vs Aerogarden comparison to see a couple of great smart gardens that will work. Or be sure to read our full Click and Grow review to find out more about our top rated garden.
15. Glass Bulb Vases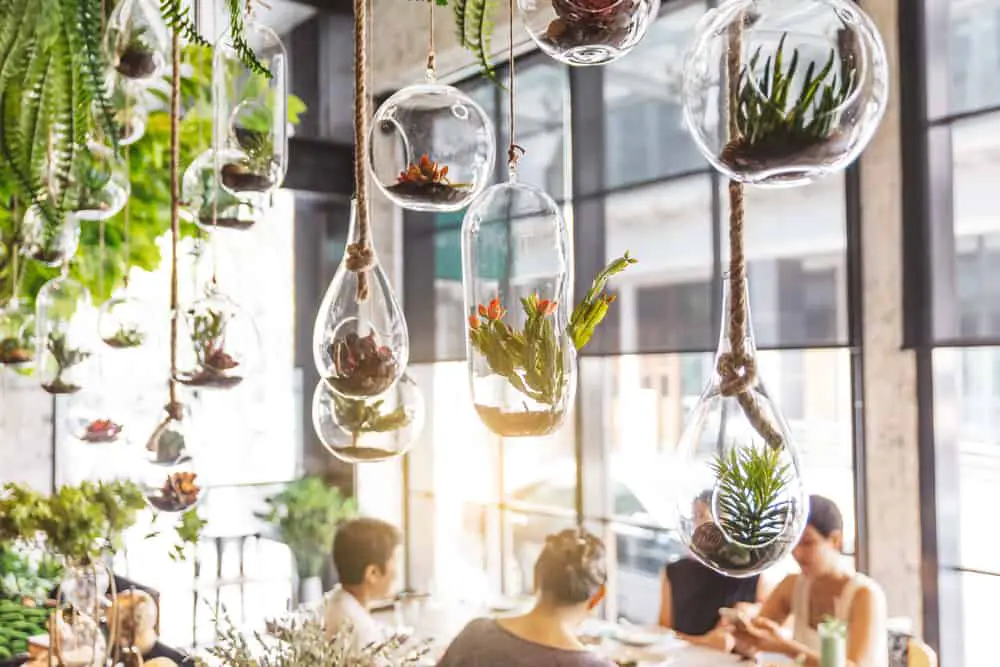 Bulb vases make for a simple and elegant choice of decor, with the final flowering result sure to delight any aesthete at heart. Hyacinths, crocuses, and tulips all make for truly beautiful "behind the scenes" bulb vase options and can be hung wherever you find suitable light and a welcoming spot. 
16. Indoor Tower Garden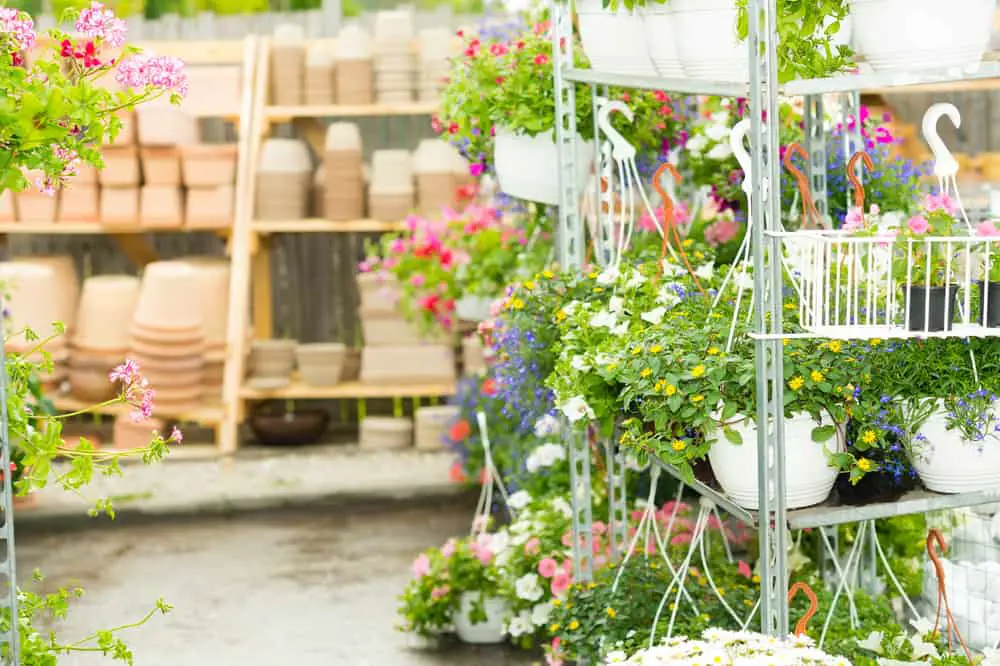 This vertical aeroponic growing system lets you grow all your favorite herbs, flowers, fruits, and vegetables no matter the size of your allotted space. In fact, an indoor tower garden can let you grow up to 20 plants with less than 3 feet! It's recommended that you select your tower garden plants according to the climate you live in to ensure a year-round bounty.
17. Floating Garden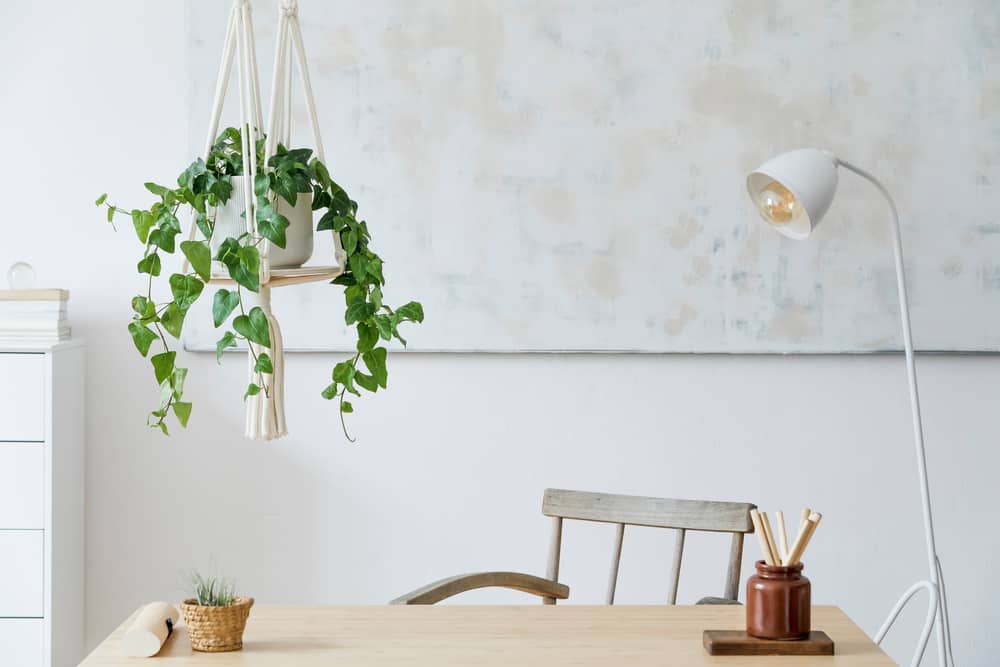 Who says all gardens must be grounded? This dreamy effect can be achieved using sky planters or freeform pots suspended from the ceiling at varying heights; you can also build or purchase a "floating" garden stand. A floating garden can be achieved using any of your favorite plants and flowers; for an even more ethereal effect, you can weave fairy lights between your planters. 
18. Light Bulb Vases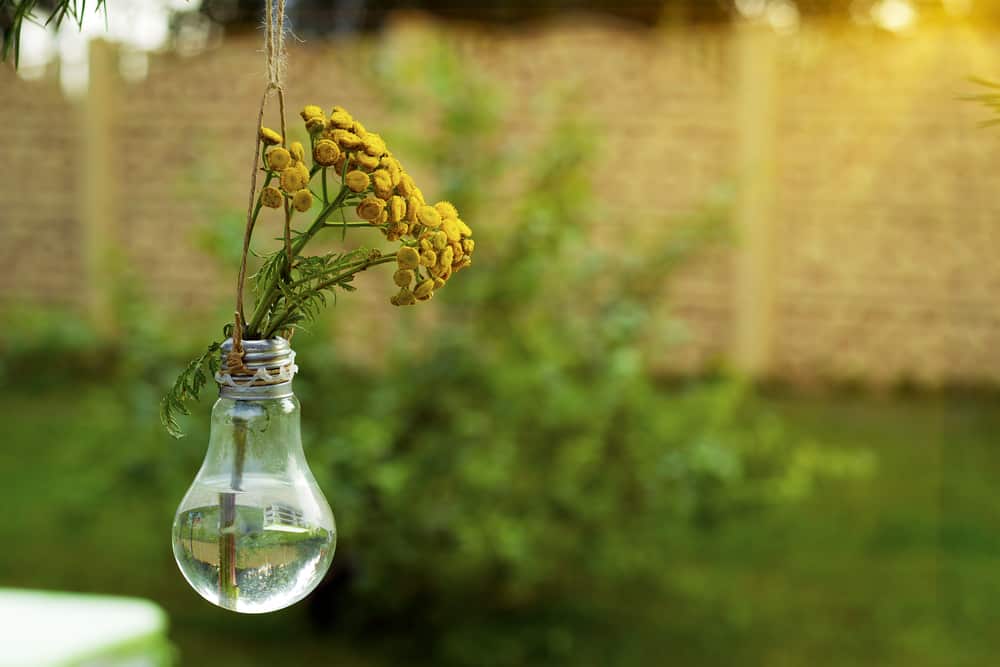 Delightfully unique, light bulb vases are a space-friendly way to (metaphorically) brighten up your space. Clippings, floating moss balls, and small flower bulbs are ideal candidates for growing in a light bulb vase and can be strung wherever you want a bit of fun. You can even intersperse your lightbulb vases with hanging lights for a truly magical atmosphere. As with a hanging terrarium, a light bulb vase is a perfect gift for quirky gardeners and newcomers alike.
19. Plant Wall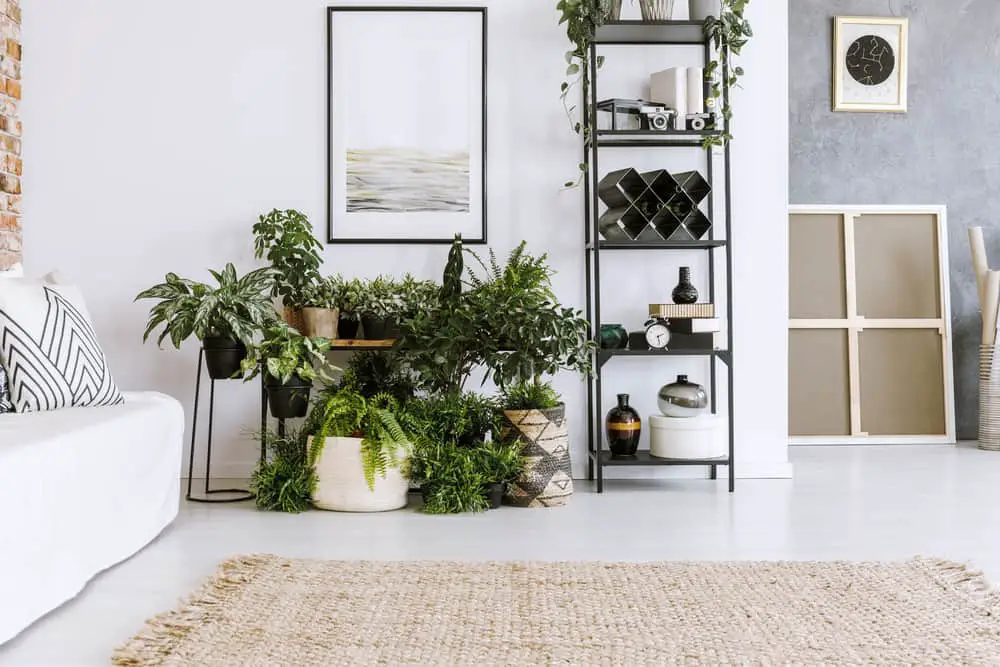 If you have a blank wall you're not using or find unsightly, why not transform it into a working garden partition? Mounted herb pots, jasmine, black-eyed Susans, ivy, philodendrons, succulents, and even cacti take exceptionally well to wall flowering, and in the case of edible herbs, fruits, and vegetables, can act as a stand-in produce aisle. Just make sure you pay attention to placement, as certain plant varieties require more natural light than others. 
20. Indoor Jungle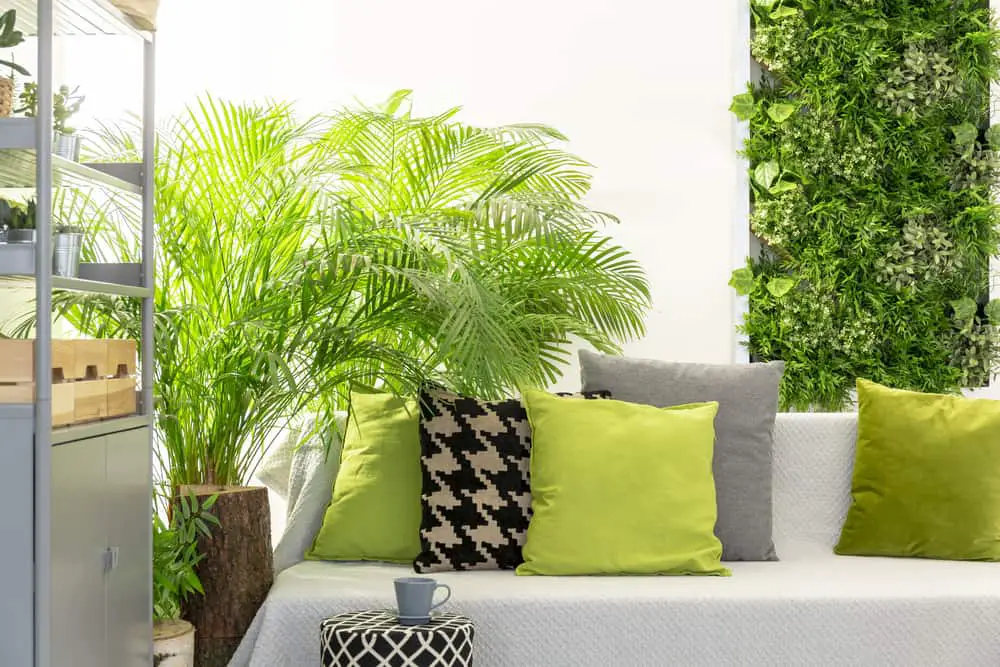 If you want to go above and beyond potted palms, there are a number of tropical plants you can incorporate into your space for an authentic jungle feel. Parlor palms, yucca, trailing vines, and corn plants are just some of the recommended choices for curating your own indoor jungle, with most varieties particularly suited to humid environments. 
21. Miniature Bedroom Garden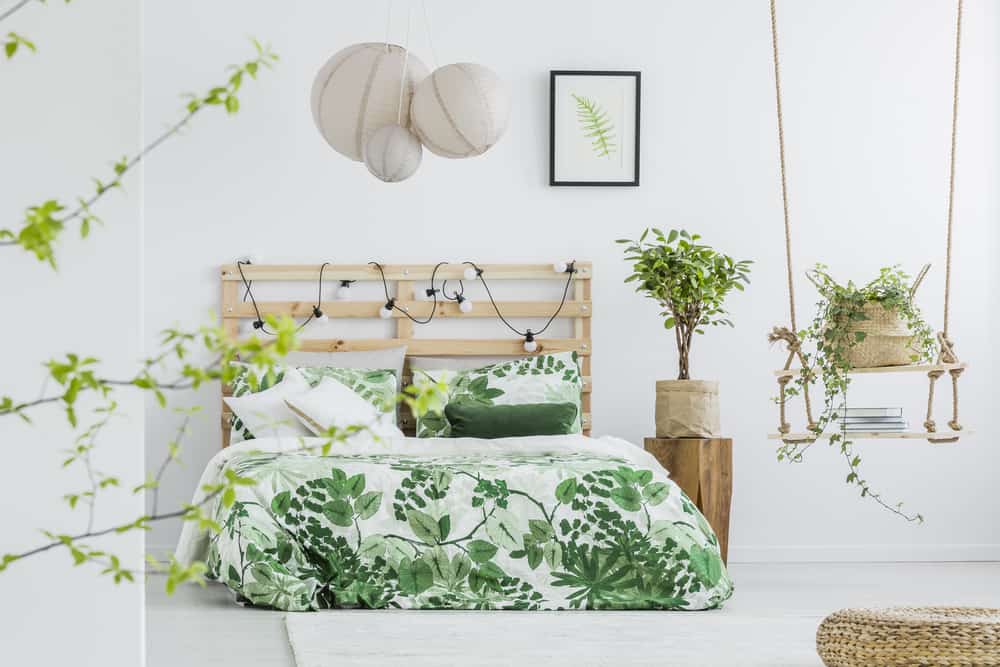 Is there anything more magical than going to bed in your own secret garden? An empty bedside surface or wide headboard can be sprinkled with succulents, creeping ivy varieties (so long as you don't mind periodic trimming!), and shade-loving flowers for a dreamy night's sleep. Lavender, bamboo, and ferns are all proven sleep aids, as well as natural air purifiers. If your bedroom doesn't get a lot of light, the above mentions, as well as spider plants, dragon trees, and Chinese evergreens, can all flourish in dimly lit environments. 
22. Corner Garden
There's something admittedly gloomy about a neglected corner, and a cluster of variously sized palms, Dragon trees, bird of paradise, and even evergreen varieties can instantly transform a lonely nook into a cheery, welcome space. Hand-painted pots and containers additionally make for a fun art project and lend even more personality to your upgraded corner. 
23. Tabletop Bonsai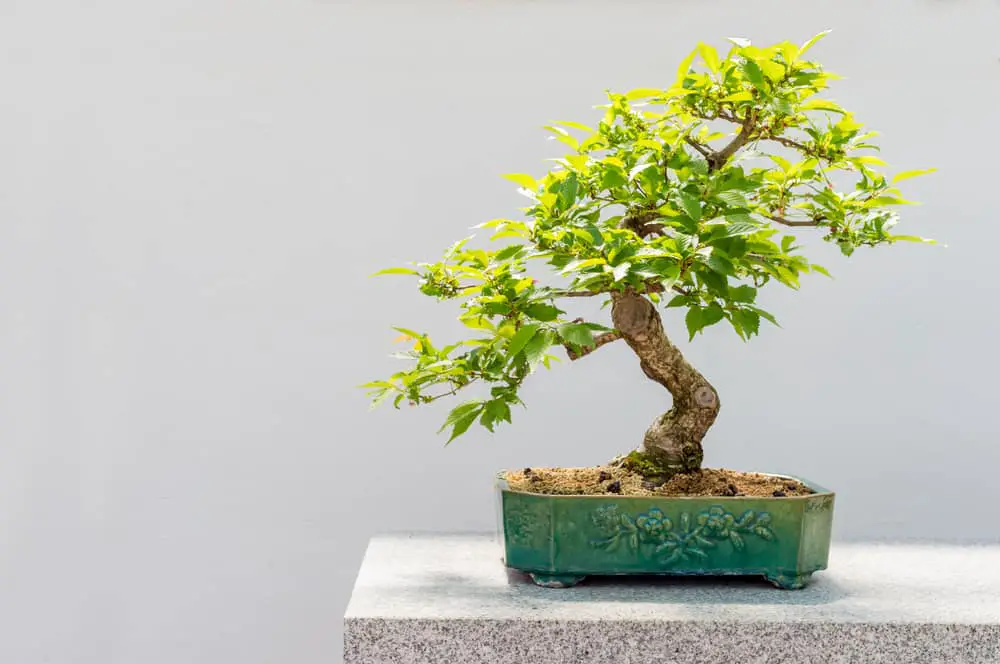 The Japanese word 'Bonsai' refers to a plant grown and tended to in some type of vessel or contained environment. Why not try your hand at growing one of these artful and air-purifying creations in your own home? If you have the patience, tending to your indoor Bonsai tree could prove to be a soothing and ultimately meditative ritual. 
24. Shower Garden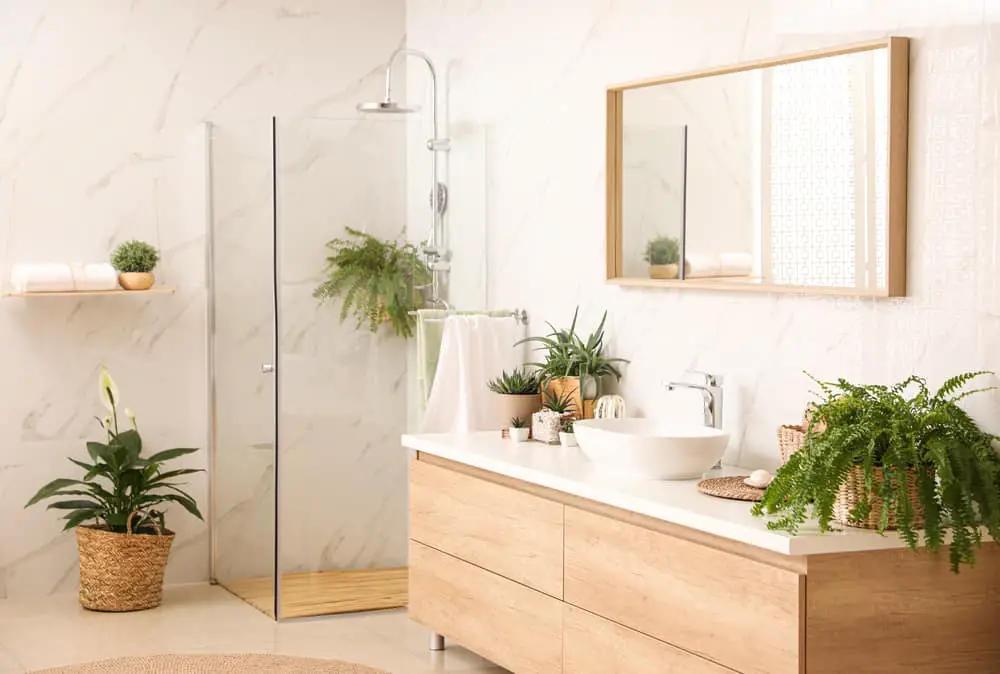 Step into your own island getaway by implementing some humidity-loving, air-filtering shower plants. Epiphytic varieties like ferns, mosses, and orchids are among the most popular shower plant choices, with many more possibilities depending on your shower's low or natural lighting. 
25. Bathtub Planter Liner

If you'd rather relax among your plants in the tub rather than the shower, you can line your bathtub with moisture-craving plants and flowers like aloe vera, orchids, ferns, lucky bamboo, and our hearty favorites, succulents. As with shower plants, try to select plants and flowers that will grow in accordance with your bathroom's lighting. 
26. Indoor Arbor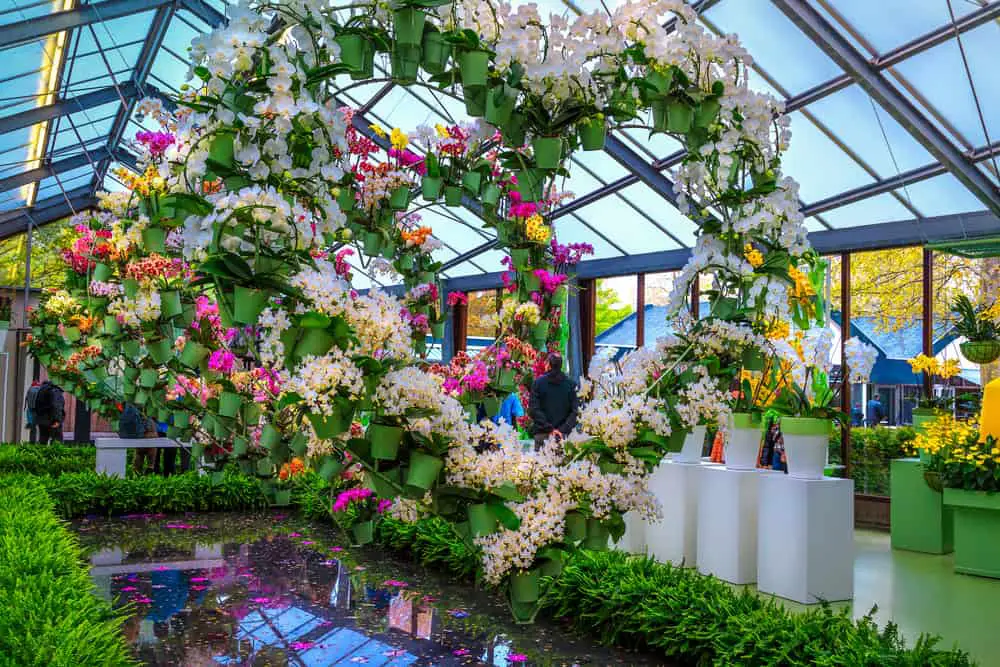 Transform doorways into garden portals with ivy, vines, and other creeping foliage. This can easily be achieved by cutting and securing latticework around your desired entryway; from there, you can cultivate your clinging plant of choice and in no time have your own inviting archway.
27. Stair Plants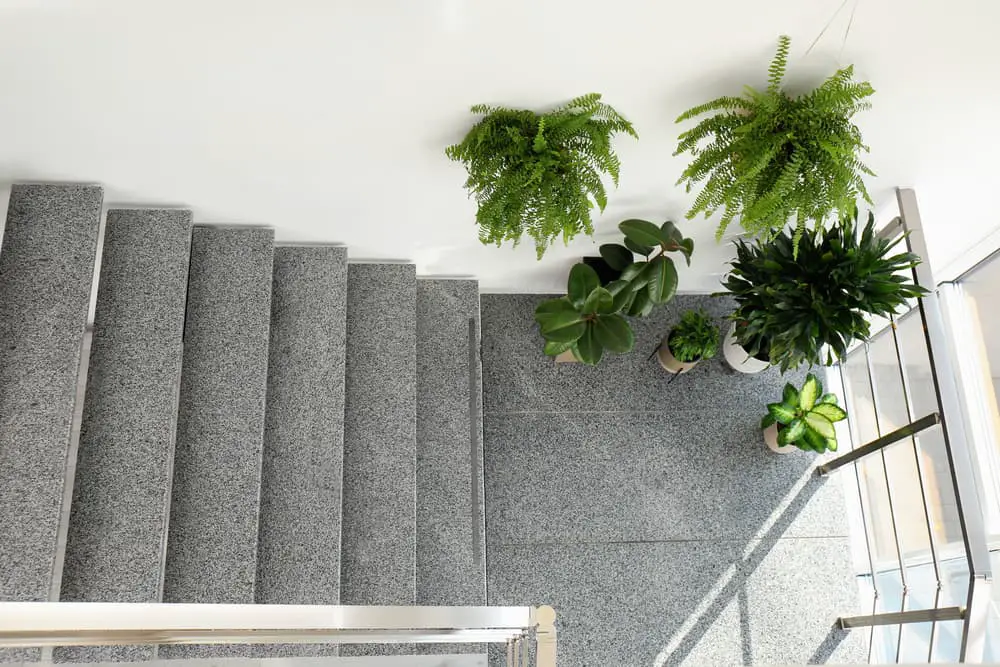 If you have a second floor and proper stair space, you can set your potted plants and flowers on the steps in ascending/descending order for an understated touch of garden decor. For an even bolder look, climbing vines such as English ivy can transform your staircase into an otherworldly work of art. 
28. Eco-Friendly Hanging String-Bound Garden
Who would have thought that a ball of moss and dirt could bloom into a sustainable orchard? String gardens are easy to construct and capable of growing everything from orchids to lemon trees. And because they're "strung" from a ceiling or doorway, string-bound gardens are a style-savvy way to optimize your space. 
29. DIY Ceramic Tile Planters

If you've accumulated a collection of colorful tiles in your travels, why not make your own personalized planters? Tiles, bits of pottery, and even mosaic pieces can all be fashioned into one-of-a-kind vessels for all your favorite flora & fauna.
Bringing your dream garden indoors has never been easier, thanks to the myriad of materials and spatial considerations at your disposal. From hanging vertical gardens to glass terrariums, along with uniquely arranged palms and planters, there is an indoor garden for every floor plan. Which idea would you like to try this spring?